COVID 19: Getting to the NSW Health Vaccination Centre at Sydney Olympic Park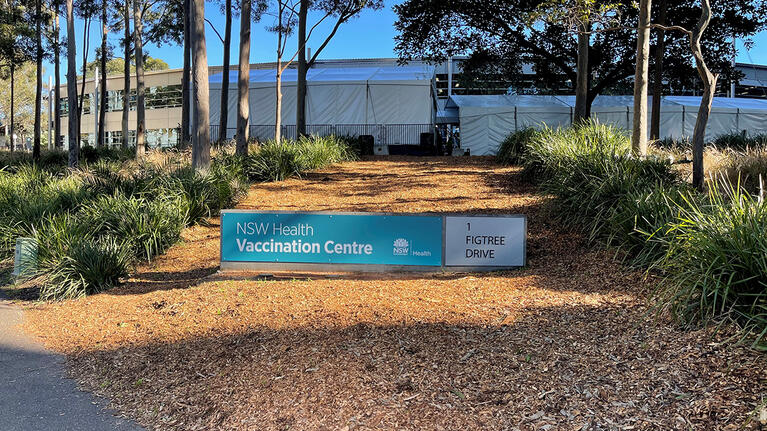 From Monday 10 May, the NSW Health Vaccination Centre in Figtree Drive at Sydney Olympic Park will be open from 8am to 8pm on Monday to Saturday for people with a confirmed appointment.
If you have an appointment, the Vaccination Centre is easily accessible by road or public transport.
The closest car park to the centre is P3 Car park on Sarah Durack Ave in Sydney Olympic Park. From there it's a short six minute walk to the centre. Shuttle buses will also run between the car park and centre.
If you're catching public transport, trains run regularly to Olympic Park from Platform 0 at Lidcombe Station. From Olympic Park exit the station towards Australia Ave and follow signs to walk to the centre. Regular route buses 525, 526 and 533 make stops along Australia Ave outside the centre. See our map below to help you find your way.
Plan your trip using the Trip Planner and check real-time capacity indicators where available. Keep in mind that trackwork may affect your trip depending on the date of your appointment so plan ahead.
Remember you'll need to use an Opal card or contactless payment card/device when travelling on public transport. Register your details with Opal or the Opal Travel app ahead of time to assist with contact tracing if needed.
To find out more about the COVID-19 Vaccination Program in NSW, please go to the NSW Health website at health.nsw.gov.au/COVID-19
NSW Health Vaccination Centre
1 Figtree Drive, Sydney Olympic Park