Vivid Sydney in Chatswood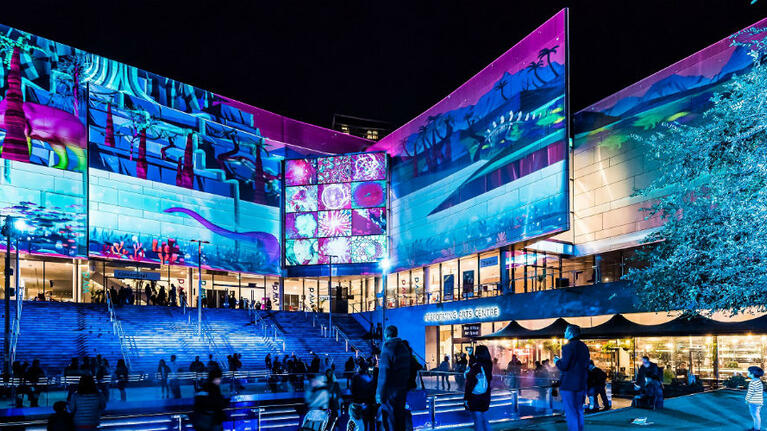 Chatswood Interchange, Mall & The Concourse
to
Lights on

17:30

Lights off

22:30
Event information
Celebrating its 10th anniversary Vivid Sydney returns to light up Chatswood from 17:30 to 22:30 for 23 consecutive nights.
The Vivid Light Walk begins at the Chatswood Interchange and flows down through Chatswood Mall to The Concourse.
With road closures and special event clearways in effect on Thursday, Friday and Saturday nights it's best to catch public transport if you're planning to visit on these busier nights.
Vivid Sydney will also light up Sydney's iconic Harbour Foreshore and Taronga Zoo, for information on transport to these precincts, visit the event pages:
Stay connected
Stay connected and get real-time updates on transport services, event precinct capacities and road closures online: