Heritage Steam Train ride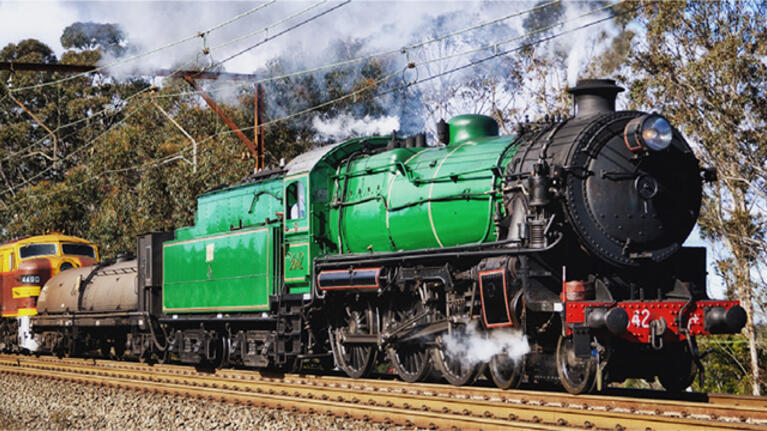 Journey into the past on a genuine heritage train from Central to Rhodes and return.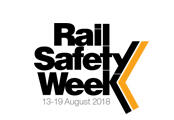 Don't miss this unique opportunity to experience the sights and sounds of steam. Travel on the recently restored 101-year-old steam locomotive 3526, built in 1917. 
This 35 class (C35) passenger steam locomotive is the only one of it's kind left in existence and is still operational.
Trains of this kind became nicknamed 'Nannies' or 'Naughty Nannies,' because of the functional categorisation of them as part of the 'NN class.'
In the early 1930s, this train was one of only three trains painted blue and selected to run the 'Caves Express'. The Caves Express, named after the Jenolan Caves, was an express service between Sydney and the Blue Mountains, to rival the growing popularity of the car and improved roads.
In 1967 the train was withdrawn from service and retained for preservation.
This event is suitable for all ages. Children under 16 must accompanied by an adult at all times.
This event is part of Rail Safety Week, Monday 13 – Sunday 19 August. TrackSAFE with Thomas and Friends will also be running as part of Rail Safety Week.
Dates and times
Four train rides depart each day between 10.05am and 3.15pm, Sunday 12 – Monday 13 August.
Duration
Train rides to Rhodes and return run for 90 minutes.
Please arrive 15 minutes before your ride to allow time to check in as the train departs on time.
There will also be face painting, a balloon artist, and a drawing activity table on the concourse of Central Station that you can attend before or after your Heritage Steam Train ride.
Important information
Parking for prams and strollers will be available nearby as they will not be able to come on the train.
Only collapsible wheelchairs can be accommodated on board. If you are travelling with a wheelchair or scooter you must be able to be assisted on and off the train and into a train seat by travelling companions or staff.
Location
Central Station, Platform 2
Find your way to Rail Safety Week events at Platforms 1 and 2 with the Central Station map (pdf 401KB). Please note the locations of lifts, escalators and accessible paths prior to arriving at the station.
Tickets
Tickets are $5 per person.
Your ticket will allocate you to a carriage but within each carriage there is no reserved seating. Staff will help you to find a seat when you arrive.
This is a fundraising event and proceeds will support the TrackSAFE Foundation to provide rail safety resources.
Further information
Contact the Sydney Trains Schools Program at schools@transport.nsw.gov.au.
Find out more about the TrackSAFE Foundation.