More bus services for Eastern Sydney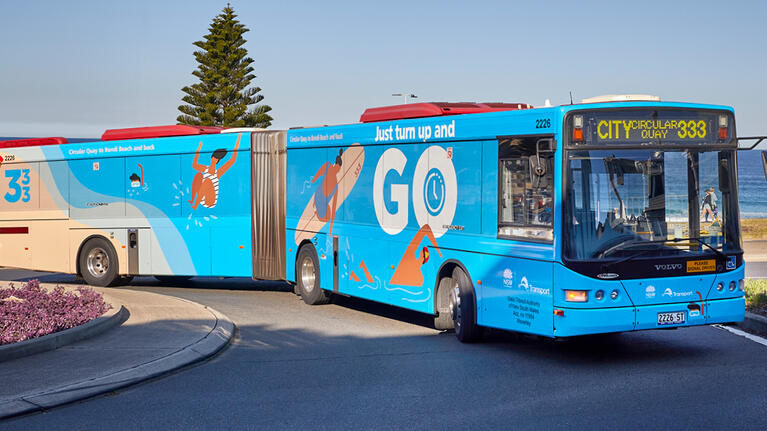 From 23 September 2018 route 333 will gain additional services, becoming a high frequency high capacity turn up and go service, with buses as often as every three minutes during peak times between Bondi Beach and Circular Quay.
The increase in services will mean the popular bus route becomes one of the most frequent transport services available in Australia.
The corresponding increase in capacity will allow thousands of additional passengers to get a seat each week along Bondi Road, helping to ease congestion. Weekend services will also gain a boost in services to accommodate families and tourists visiting Bondi Beach.
Outside of weekday peak periods 333 buses will run every six minutes during the day and every 10 minutes at night, seven days a week. The overnight 333N bus will run all-stops between the City and North Bondi, making it easier to get home late at night.
Changes will also be made to other bus routes in the east, with improvements to reliability and service frequencies during off peak, evenings and weekends. Four routes that currently travel to Bondi Junction, the 382, X79 and X84 from North Bondi and the 361 from Tamarama will be replaced by additional services on other routes. There will also be additional services and some route changes for the L24, 380 and 381.
These changes will start from Sunday 23 September 2018, with full details of all route changes and the new timetables becoming available from early September.
Service changes by route