More ways to pay on trains, ferries and light rail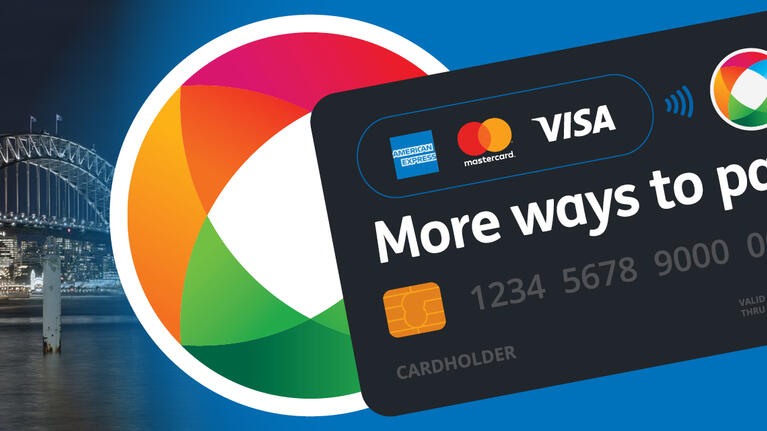 Contactless payments are now available for standard (peak) Adult Opal fares on Sydney Trains and NSW TrainLink Intercity rail services.
If you are catching a train you can now tap on and tap off using an accepted contactless payment card, which means there are more ways to pay for a standard (peak) Adult Opal fare on any train, Sydney Ferries or light rail service within the Opal network.
There's no need to have an Opal card or wait in a ticket machine queue, just tap on and tap off to pay your Adult fare at an Opal reader with most American Express, Mastercard, Visa credit / debit cards or a smartphone, tablet or wearable device linked to one of these cards.
Contactless fares are now the same price as a standard (peak) Adult Opal fare for the same trip. Opal Daily, Weekly and Sunday travel caps are also applied, making contactless fares more attractive than before.
However some other Opal benefits such as Weekly Travel Rewards, Transfer Discounts, Off-peak train fare discounts, Trip Advantage and free access to Opal Park&Ride carparks are not available with contactless payments.
Being able to pay an Adult fare using cards and devices most people already carry makes public transport more accessible, particularly for tourists and locals who don't use public transport often enough to need an Opal card. It also offers a handy backup option if you forget or lose your Opal card.
Whether you are heading to the airport, a concert, sporting event or conference or just want to explore for the day, contactless transport payments mean there's one less thing to worry about.
Avoid card clash - tap on with one card or device only
You must make sure you only present one Opal card, credit / debit card or digital device to the Opal reader. If you try and tap your whole wallet or phone case on an Opal reader it's possible a card you didn't mean to pay with may be charged.
 
Tap on and tap off using the same card or device
If you use one card or device to tap on at the start of your journey and tap off with another one at the end of your journey you will be charged a default (maximum) fare on each card or device you tapped at the Opal reader.
 
Tap on and tap off every trip
If you don't tap on you could be fined for fare evasion. If you don't tap off you will be charged a default fare (except on the F1 Manly to Circular Quay service, which is a tap on only service).
 
Everyone must have their own card (or device)
You cannot pass a card you have just used to someone else to use to pay a second fare. However joint account holders can each tap on to pay for one fare per card or device per trip.
 
Charge your battery before travel
Authorised Officers can ask to see your ticket at any time. If you have paid with a digital device and cannot produce your ticket for inspection you may be fined up to $550.
 
No contactless Child/Youth, Gold Senior/Pensioner or Concession fares are available
If a contactless card or device is used, a standard (peak) Adult Opal fare will be charged.