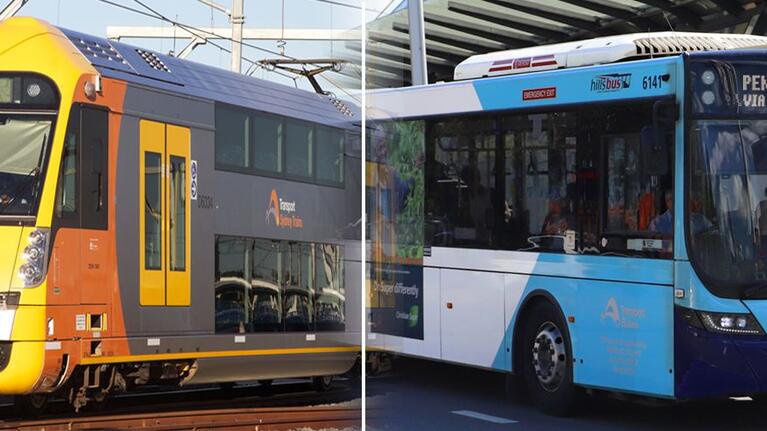 From the 30 September 2018 there will be adjustments to train and bus services to support the new Sydney Metro Northwest coming in the second quarter of 2019.
Adjustments will affect some train services on the Central Coast & Newcastle line, T1 North Shore and Northern lines. There will also be minor adjustments to some services on the T1 Western, T5 Cumberland, T8 Airport & South, South Coast and Southern Highlands lines. Arrival and departure times on other lines may also be impacted so plan ahead.
Bus services across the Sydney Metropolitan area and Newcastle and Hunter will also have some timing and route adjustments along with some new routes.
The Epping to Chatswood rail line will also close for approximately seven months while train lines and stations are upgraded to the new Sydney Metro Northwest standards. More than 120 new, fully accessible, air-conditioned Station Link buses will replace trains for the Epping to Chatswood line upgrade in addition to existing bus services.
It's important to check if your trip will change. For the most up-to-date travel information, use the Trip Planner to plan your trip and see what your trip will look like from from 30 September.
You can also use our online tools above to see changes by mode, learn more about Station Link, and view timetables.
Sydney and Intercity Trains
Outer Metropolitan buses
Extension of routes 262 and 263 to serve Portland Drive in Cameron Park
New route 266 to run between West Wallsend and Newcastle via Glendale, Wallsend and Broadmeadow
Minor route adjustments for routes 261 and 267
Minor route changes to 138 and 140 in Newcastle CBD to accommodate changed travel conditions
Route
Details
138
140

All route 138 and 140 services will have a minor route change in the Newcastle CBD to accommodate changed travel conditions and support more reliable journeys

261

All route 261 trips will no longer operate via Cottonwood Chase or Featherwood Way in Fletcher, and will instead operate via Churnwood Drive and Bottlebrush Boulevarde
These changes are being introduced to improve access to bus services in the surrounding residential area and to support more reliable journeys

262
263

All route 262 and 263 trips will be extended to serve Portland Drive in Cameron Park, with both routes ending in the vicinity of Northridge Drive
These changes are being introduced to provide greater coverage for the growing residential area in Cameron Park

266
(new route)

New route 266 will operate between West Wallsend and Newcastle via Glendale, Wallsend and Broadmeadow
Two morning peak and two evening peak trips will operate on weekdays
Route 266 will replace the existing route 267 trips operating to and from Newcastle, and will no longer operate via the University of Newcastle
If you travel to or from West Wallsend and the University you can use the alternative route 267 trips, or transfer from route 266 to route 24, 27, 260, 261 or 270 at Wallsend shops
These changes are being introduced to accommodate demand and support more reliable journeys

267

All route 267 trips to or from University, Jesmond or Cardiff will be changed to operate via Glendale Drive between Stockland Glendale and Main Road, instead of via Lake Road
Existing morning and afternoon peak trips to and from Newcastle will be changed to operate as route 266 trips
Some off peak trips on weekdays will divert via Teralba Road in West Wallsend to improve access to Sugar Valley Lifestyle Estate
These changes are being introduced to accommodate demand, improve access to bus services, and support more reliable journeys
Minor service adjustments will also be introduced on the following bus route: 163
Minor service adjustments will also be introduced on the following bus routes:
15, 16, 17, 18, 19, 21, 22, 23, 25, 26, 30, 32, 32/4, 34, 34/2, 36, 37, 38, 44, 47, 50, 50/3, 53, 54, 55, 57, 58, 59, 63, 64, 65, 66A, 66C, 67, 68, 70, 78, 79, 80, 81, 82, 90, 91, 93, 94, 95, 95X, 96, 97, 98, 99