Peak and off-peak fare seasons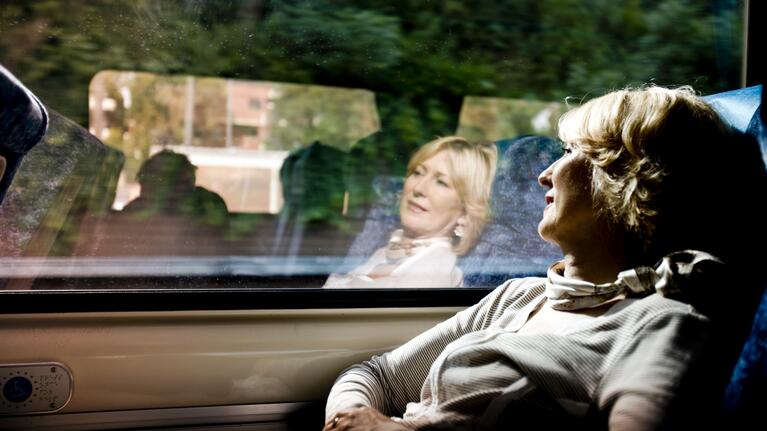 Book a seat on NSW TrainLink Regional services
The busiest times to travel on long distance services is during school holidays. When you book outside these peak periods, Adult fares are lower.
Peak season - normal fares apply
Shoulder season- 15% lower than the peak season fares
Low season - 30% lower than peak season fares
Fare specials
When you book online, the current seasonal fare and any other fare specials that apply to your trip will be displayed for you to select.
Seniors and pensioners receive a 50% concession on the peak season Adult fare all year round, no further discounts apply.
Peak, shoulder and low season dates
| Dates | Season | Fares |
| --- | --- | --- |
| 15 December 2017 to 7 January 2018 | Peak season | normal fares |
| 8 to 21 January 2018 | Shoulder season | 15% discount |
| 22 to 28 January 2018 | Peak season | normal fares |
| 29 January to 25 March 2018 | Low season | 30% discount |
| 26 March to 8 April 2018 | Peak season | normal fares |
| 9 April to 29 April 2018 | Shoulder season | 15% discount |
| 30 April to 3 June 2018 | Low season | 30% discount |
| 4 to 17 June 2018 | Peak season | normal fares |
| 18 June to 6 July 2018 | Low season | 30% discount |
| 7 to 22 July 2018 | Shoulder season | 15% discount |
| 23 July to 23 September 2018 | Low season | 30% discount |
| 24 September to 14 October 2018 | Shoulder season | 15% discount |
| 15 October to 16 December 2018 | Low season | 30% discount |
| 17 to 23 December 2018 | Shoulder season | 15% discount |
| 24 December 2018 to 6 January 2019 | Peak season | normal fares |