Peak, shoulder and off-peak fare seasons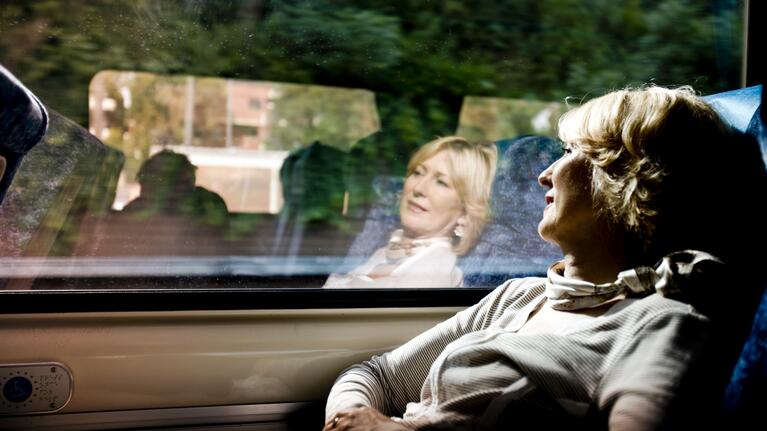 Book a seat on NSW TrainLink Regional services
The busiest times to travel on NSW TrainLink Regional services is during school holidays. When you book and travel outside these peak periods, fares are lower – plus you get an additional 10% discount when booking an Adult fare online.
Save 10% when you book online
Seasonal Adult fares booked online include a 10% discount. Bookings made through 13 22 32 or NSW TrainLink accredited sales outlets will not receive the online discount.
Online booking discounts for adult fares
Peak season - 10% off peak season fares
Shoulder season - 35% off peak season fares
Off-peak season - 50% off peak season fares
The online booking discount is not applicable to concession or promotional fares. If you received the online discount and need to change your booking, you must rebook/cancel your original booking online to retain the discount. We recommend that you rebook your new journey prior to cancelling your existing booking.
Online cancellations and refunds are permitted up to 48 hours prior to travel. Cancellation fees apply. Refunds may take 3–5 days to process.
If you change an online booking through 13 22 32 or NSW TrainLink accredited sales outlets you will no longer be eligible for the online discount and may be required to pay the fare difference and a rebooking fee.
Seasonal dates and discount levels are as follows:
| Dates | Fare season | Online discount on Adult fares |
| --- | --- | --- |
| 30 April – 13 May 2019 | Shoulder | 35% off |
| 14 – 31 May 2019 | Off-peak | 50% off |
| 1 – 6 June 2019 | Shoulder | 35% off |
| 7 – 10 June 2019 | Peak | 10% off |
| 11 June – 3 July 2019 | Shoulder | 35% off |
| 4 – 21 July 2019 | Peak | 10% off |
| 22 July – 19 September 2019 | Shoulder | 35% off |
| 20 September – 13 October 2019 | Peak | 10% off |
| 14 October – 14 December 2019 | Shoulder | 35% off |
| 15 December 2019 – 28 January 2020 | Peak | 10% off |
| 29 January – 2 April 2020 | Shoulder | 35% off |
| 3 – 26 April 2020 | Peak | 10% off |
| 27 April – 4 June 2020 | Shoulder | 35% off |
| 5 – 8 June 2020 | Peak | 10% off |
| 9 June – 1 July 2020 | Shoulder | 35% off |