Route 980 Caringbah South 'Turn Up and Go' bus trial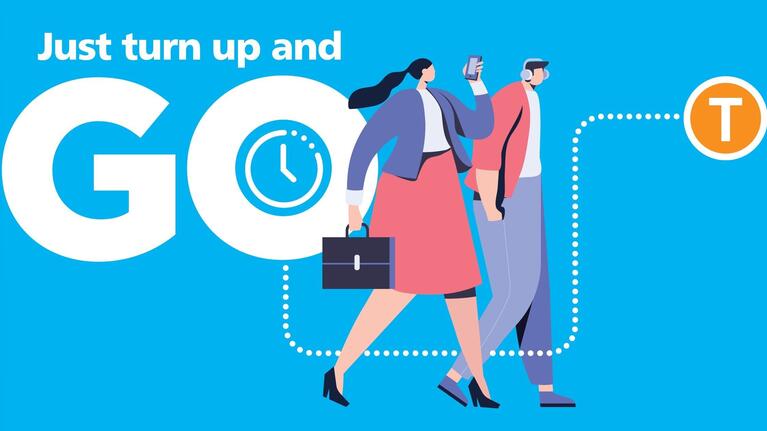 The 'Turn Up and Go' route 980 is a high frequency bus service being trialled in Caringbah South between Lilli Pilli Point and Caringbah Station using new look buses.
Services will operate every 10 minutes during weekday peak periods along Port Hacking Road, conveniently picking up customers at existing bus stops marked with the 980 signs.
The 980 will arrive and depart from Caringbah Station at the Hay Ave Shops bus stop, located around the corner from the station opposite the Australia Post Office.
The trial operated by Transdev Link will begin on Monday 18 November 2019 and run for 6 months. The same conditions of travel as regular bus services will apply.
The 980 trial will operate alongside our existing 977 route, and together aim to provide a convenient set of options for customers who would normally drive to Caringbah station. You can plan your journey using the Trip Planner or on the Opal Travel app.
Transport for NSW will use the trial to learn more about encouraging people to use public transport for the first and last mile of their journey.
See the route map and timetable
Hours of operation
Services run every 10 minutes in the AM and PM peak, Monday to Friday (excluding public holidays).
AM Peak - Lilli Pilli Point to Caringbah Station
First service: 6.05am
Last service: 8.45am
PM Peak - Caringbah Station to Lilli Pilli Point
First service: 4.10pm
Last service: 8.10pm
Please note Route 980 runs in one direction only during the peak. The trial operates alongside the existing Route 977 which travels in both directions.
Accessibility
The vehicles used for this trial are not accessible and are not equipped with child restraints.
If you have limited mobility, a wheelchair or are travelling with a pram and/or children under the age of 7, then you can travel on the regular route 977 service.
Most of the 977 services are accessible and operate from the same bus stops.