Fines and fare compliance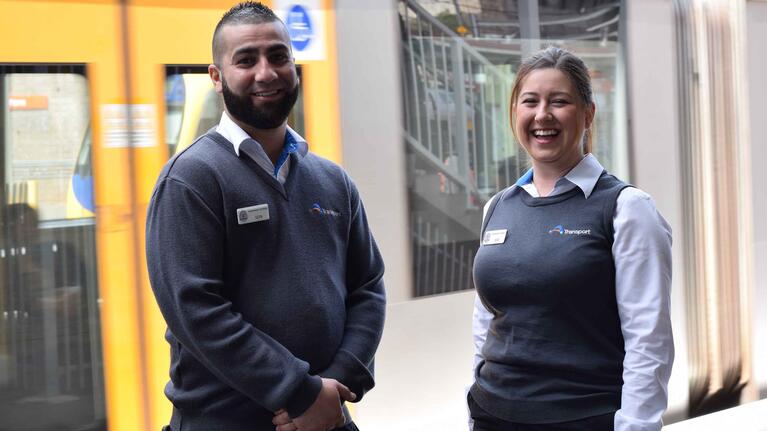 It is an offence to travel on public transport in NSW without being in possession of a valid ticket.
In Sydney and surrounding areas, you must pay your Opal fare on public transport using an Opal card, contactless payment card or device or Opal single ticket. On NSW TrainLink regional train and coach services, you need to book your seats in advance. On regional local buses, tickets are purchased from the driver.
While most people pay the correct fare, fare evasion still happens across the network and means there is less money to spend on extra services and new infrastructure.
Authorised revenue protection officers and NSW Police officers are responsible for ensuring ticketing compliance and patrolling public transport. They have the right to ask to see your ticket and concession entitlement at any time.
In Sydney and surrounds, they can carry Opal card readers to check your balance, recent transaction history and the card type (e.g. Adult, Senior/Pensioner, Concession or Child/Youth) on Opal card and that your contactless card or device is valid and accepted for contactless payments, where you tapped on or off and the fare you paid if the check is done after you have tapped off.
If an Authorised Officer scans your contactless payment card or device during a fare compliance check they can only see information they need to confirm that you have correctly tapped on or tapped off. They cannot see your credit or debit account details, your address, statement or any retail transactions other than the last 10 contactless transport fare trips on your card or device.
Depending on the circumstances, they have the authority to issue an official caution. While this does not require the payment of a penalty notice, your details will be recorded and a penalty notice may be issued if you are found to be committing a similar offence in the future.
If you are caught travelling without a valid ticket, not paying the correct fare or travel using a concession ticket without being in possession of your proof of entitlement card, you may be issued with a fine of $200 (Maximum $550).
Official cautions and penalty notices are either sent by mail to your residential address, or issued on the spot.