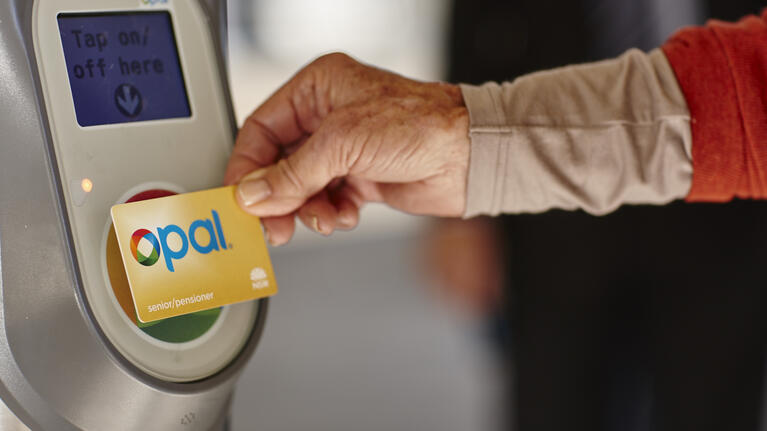 If you have a Pensioner Concession Card issued by any Australian state or territory, you are entitled to concession fares on public transport in NSW.
You must hold a valid Pensioner Concession Card at time of booking on Regional services or applying for a Gold Senior/ Pensioner Opal card. You must also carry your Pensioner Concession Card when you travel as proof of entitlement or you may be fined.
Concessions are generally not available on private ferries, event shuttles buses, chartered bus services and Great Southern Rail services.
Ticket options
In the Opal network, eligible pensioners are entitled to concession fares with a Gold Senior/ Pensioner Opal card.
If you do not have your proof of entitlement card, you are required to pay for and travel with an Adult fare, or you may be fined for travelling on an invalid ticket.
How to get your Gold Opal card
To apply, visit the Opal website.
For a replacement Gold Opal card, call 13 67 25 (13 OPAL). A replacement fee may apply.
Using an Opal card provides you with a range of travel benefits.
Find out more about Opal terms of use.
Sydney Airport train station access fee
Eligible pensioners pay the Concession Sydney Airport station access fee when travelling with a Gold Opal card to or from the airport train stations.
Eligible pensioners are entitled to concession fares on:
privately-operated regular route local bus services in regional NSW
This includes:
$2.50 all day travel with the Regional Excursion Daily ticket on local buses
$2.50 all day travel with the Country Pensioner Excursion ticket for booked NSW TrainLink Regional services
Concession fares when you travel on interstate train service

F

our single or two return free or discounted trips within NSW annually with Pensioner Travel Vouchers on NSW TrainLink Regional services. Booking fees apply for First Class travel.
No further concessions apply when booking sleeping berths.
Pensioner Concession Card and Seniors Card holders are no longer required to register their card details before booking a Country Pensioner Excursion fare online.
However you must be in possession of a valid concession card when travelling and are required to produce it to an authorised person upon request, otherwise the applicable fare will be charged.
Find out more about NSW TrainLink ticket fare rules for pensioners.
Other privately owned and operated services in regional NSW may offer a range of different concession fares. However, certain free travel entitlements will also be provided under an arrangement with the Victorian and Queensland governments.
Transport entitlements do not extend to dependants listed on the reverse of the Pensioner Concession Card.
Not all concession fares and entitlements are available to non-NSW cardholders. Check with local transport operators before you travel.
Pensioner Concession Card
If you are receiving an eligible Centrelink payment, you will automatically receive a Pensioner Concession Card. You do not need to apply for a Pensioner Concession Card.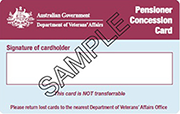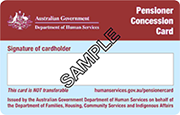 When your card expires, it will automatically be reissued by the Department of Human Services if you continue to be eligible.
For a replacement Pensioner Concession Card, contact Centrelink or the Department of Veterans' Affairs for free card replacement.