Contactless reimbursements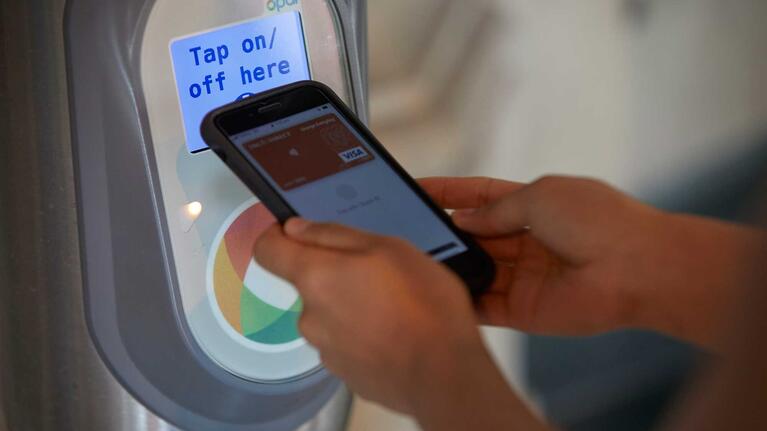 You can apply for a reimbursement if you were:
charged an incorrect fare amount due to

an issue with an Opal card reader.

unable to tap off due to an emergency evacuation or power or equipment outage.
charged a default fare due to a service disruption.
Due to card issuer restrictions, reimbursements can only be requested for trips taken within the past 80 days.
If your contactless payment card has been used fraudulently or incorrectly, contact the issuing bank immediately.
Reimbursements will not be given if you:
tapped on or off incorrectly
did not separate your cards or devices before you tapped (see card clash)
tapped off with a different card or device than you tapped on with.
See the Opal Refund and Balance Transfer Policy (pdf 226KB) for more information about the conditions of reimbursement.
Before you claim
Contactless transport payments are charged at the end of each day (4am to 3.59am) and show on your bank statement as a total cost for the day. This means that all the trips taken during a day will appear as a single item on your bank statement.
If you have an Transport Connect account, log in to check all your trip information, including dates, times, locations, benefits and discounts.
If you don't have an Opal Connect account, check your contactless activity online to see your 50 most recent trips, date and time of travel, fare charged, and total fares for all trips taken during a day.
If an incorrect fare has been charged, you can apply for a reimbursement for the relevant trip within your contactless activity.
What you need to know
If your reimbursement is approved, the amount will be credited to your next fare.
If you do not travel on the same card or device within 7 days, the amount will be reimbursed to the payment card.

These reimbursements will not appear in your contactless activity so you will need to check your bank statement.

Card issuer fees will not be reimbursed. You need to contact your financial institution regarding the reimbursement of any card fees.
Please allow approximately 20 business days for your request to be processed.