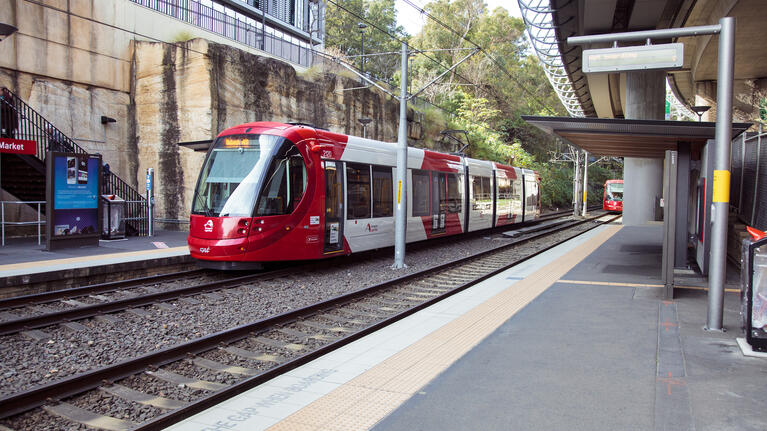 Contactless is a quick and easy way to pay for your trip on the light rail or on a Sydney Ferries service.
If your payment card has the contactless payment symbol

or you have a mobile device linked to an accepted contactless payment card, then you can use it to pay for travel when catching a Sydney Ferries service or the L1 Dulwich Hill Light Rail in Sydney. You can tap on and tap off on these services using a contactless-enabled American Express, Mastercard or Visa card, as well as an Opal card or Opal single trip ticket.
If you're unsure whether your card is contactless-enabled, check with your card issuer.
It's the same fare as an Adult Opal single trip ticket for that distance. You tap on and off as normal.