Opal peak and off-peak metro/train fares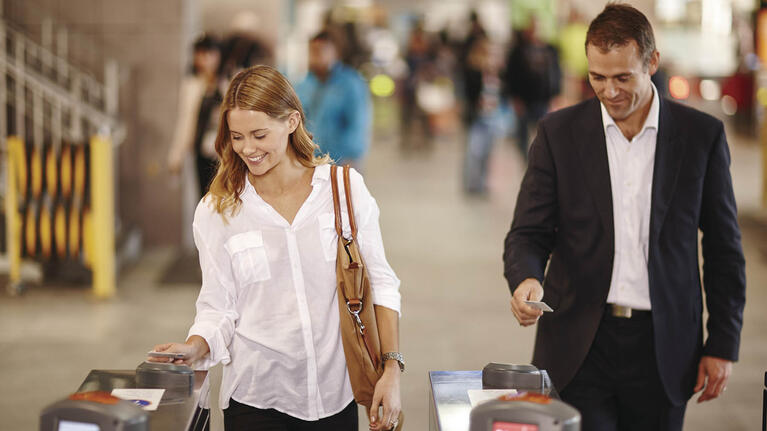 Opal metro/train fares are discounted by 30 per cent when you travel outside of peak times on the Opal network when you use your Opal card or a contactless payment.
From 6 July, you will receive a temporary 50% discount for off peak travel on metro/train, bus and light rail services. Peak travel times will also change. Find out more.
Your fare will be calculated from the time when you tap on.
There is no off-peak discount when using an Opal single ticket.
Days of the week
Sydney metro/train network peak times
Intercity trains peak times
Bus and light rail
Monday to Friday

7am – 9am

4pm – 6.30pm

6am – 8am

4pm – 6.30pm

not available
From 6 July
Monday to Friday

6.30am-10am

3pm-7pm

6am-10am

3pm-7pm

6.30am-10am

3pm-7pm
Look up your station to check peak times
Variations to peak travel times from Intercity stations
During the week, morning peak travel times can vary depending on which station you tap on at. Use the Trip Planner or Opal Travel app to calculate Opal fares.
Evening peak travel times are the same from all stations within the Opal network.
Monday to Friday
Stations
Off-peak fares all morning

Aberdeen
Bathurst
Branxton
Dungog
Greta
Hilldale
Lochinvar
Martins Creek
Mindaribba
Muswellbrook
Paterson
Scone
Singleton
Wallarobba
Wirragulla

Peak fares between 6am-6.45am
Peak fares between 6am-7am

Beresfield
East Maitland
Hexham
High Street
Maitland
Metford
Sandgate
Tarro
Telarah
Thornton
Victoria Street
Warabrook
Waratah

Peak fares between 6am-7.15am

Bell
Hamilton
Newcastle Interchange
Mount Victoria
Zig Zag

Peak fares between 6am-7.30am

Adamstown
Blackheath
Booragul
Broadmeadow
Cardiff
Cockle Creek
Goulburn
Katoomba
Kotara
Leura
Marulan
Medlow Bath
Tallong
Teralba

Peak fares between 6am-7.45am

Awaba
Bullaburra
Fassifern
Lawson
Hazelbrook
Wentworth Falls