Apply for an Assistance Animal Permit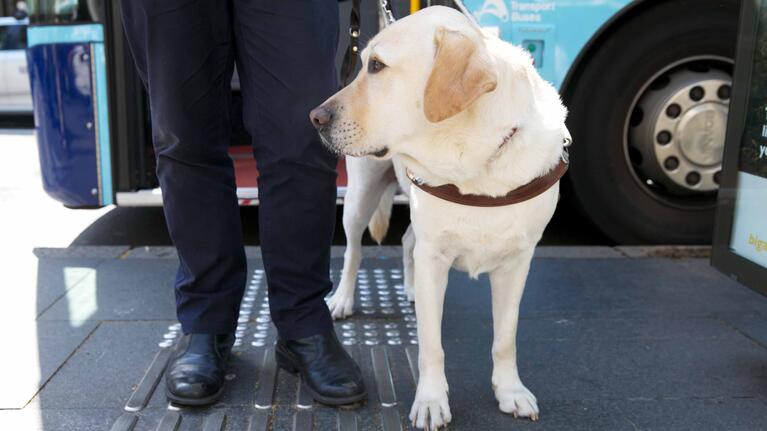 Transport for NSW Assistance Animal Permit
If you'd like your assistance animal to travel with you on public transport, you can apply for an assistance animal permit. This permit allows your animal to ride with you, free of charge on all NSW metro, train, bus, ferry, light rail, taxi, private bus and private ferry services.

Interstate visitors can apply for an interstate permit (pdf 277KB), but it's not required if you currently hold a valid permit recognised by Transport for NSW.
You must carry your Transport for NSW Assistance Animal Permit with you at all times as proof of entitlement.
If you are training an assistance animal you are required to carry a Transport for NSW Assistance Animal Permit that lists your name and indicates that you are an approved assistance animal trainer.
Certified trained and in-training guide dogs, hearing dogs, mindDogs and police dogs don't need to have a permit, however handlers and trainers should carry appropriate identification (pdf 814KB) to indicate their role.