Luggage on NSW TrainLink services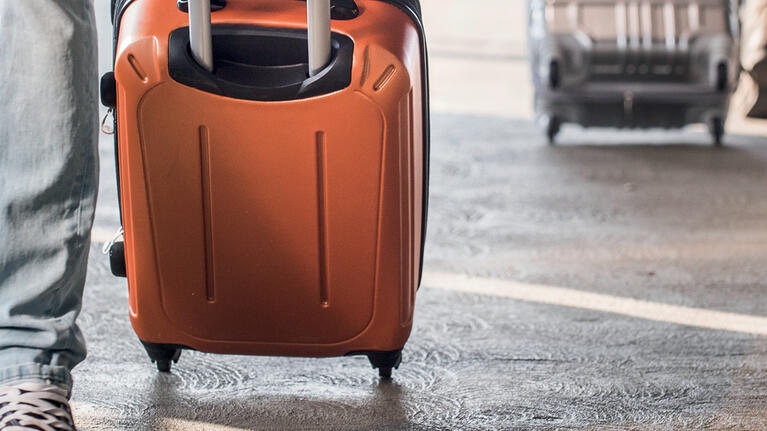 Travel on any NSW TrainLink regional train and coach service includes a set luggage allowance, which varies depending on the type of ticket you bought.
Economy on Train:
One piece of hand luggage up to 10kg
One piece of large luggage no more than 20kg
First class on Train & Coach:
One piece of hand luggage up to 10kg
Up to two pieces of large luggage no more than 20kg per piece
When travelling on a connected train and coach journey, the greater luggage allowance provisions the whole journey.
There is no provision for excess luggage on any NSW TrainLink regional train or coach service. If your luggage exceeds the maximum allowance, it will be refused.
It is recommended you purchase travel insurance to cover your belongings during your trip.
What you cannot bring
For safety reasons, there are items that must not be included in checked or carry-on luggage.
Do not bring any of the following:
damaged or insufficiently secured and protected items
household items and appliances
plants and/or plant matter
unaccompanied luggage items
motor vehicles or motorbikes.
Additionally, the following are classified as dangerous goods and are banned:
compressed gases - flammable, non-inflammable and poisonous
corrosives - acids, alkalis, mercury and wet cell batteries
explosives - munitions, fireworks and flares
flammable liquids and solids - lighter fuel, matches, paints, thinners and fire-lighters
oxidising materials - bleaching powder and peroxides
poisons and infectious substances - insecticides, weed killers and live virus materials
firearms, spear guns, crossbows and knives
radioactive materials.
Things to know
NSW TrainLink property liability is limited to $300 and therefore private travel insurance is recommended.
NSW TrainLink has no liability for personal items including cameras, electrical goods, jewellery, money and tools, bicycles, surfboards, snowboards and golf clubs.
Except as the applicable Conventions or other law or regulations may otherwise require, NSW TrainLink does not assume liability for normal wear and tear to baggage. This includes:
Cuts, scratches, scuffs, dents and marks that may occur despite careful handling
Damage to, or loss of, protruding parts of the baggage including, straps, pockets, pull handles, hanger hooks, wheels, external locks, security straps, zipper tabs or other parts attached to the baggage
Unsuitably or over-packed luggage
Please collect your luggage items as soon as you arrive at your destination.
You can collect checked luggage by giving your luggage check-in receipt to staff at the departing station or stop.
Unclaimed luggage
Unclaimed luggage will be kept at the closest attended station. If it is not claimed within seven days, it will be sent to the luggage room at Central Station (Sydney).
If after a further two weeks luggage items are still not claimed, they will be sent to the lost property office.
Lost property or unclaimed bags left on a coach will be sent directly to the lost property office.
Lost property
If you leave something at a NSW TrainLink station or sales agent, it will be held there for seven days, and if it not claimed will be sent to the lost property office. Please fill out the online form to report lost property.
Storage services are available at Central Station for NSW TrainLink Regional customers at the luggage collection and drop-off counter on Platform 1.
Short term storage is available for NSW TrainLink customers with a ticket for travel on the same day. There is a charge of $4.40 for each item stored. No luggage will be accepted for storage overnight.
View a map of Central Station (pdf 465KB)
Other storage options
SmarteCarte provide long or short and long term secure baggage storage. Charges apply. They also have a range of luggage accessories and provide bag wrapping services.
For more information, visit the Baggage Storage website.
Location: Grand Concourse at Central Station in Sydney - opposite Platform 1.
Operating hours: 8am to 8pm daily.
CheckGo Luggage Storage provide affordable attended luggage storage service (short and long term) at Sydney Central Station.
For more information, visit the CheckGo Luggage Storage website.
Location: 482 Pitt Street, Sydney.
Operating hours: 8am to 9pm daily.