Regional train fleet and facilities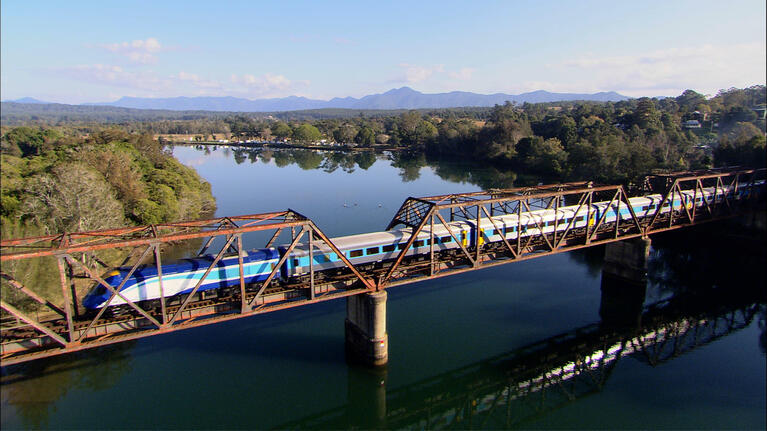 Book a seat on NSW TrainLink Regional services
NSW TrainLink services carry almost two million passengers every year to over 365 destinations in NSW, the ACT, Queensland and Victoria.
All Regional trains are air-conditioned for your comfort and there is a buffet car which serves food and drinks including alcoholic beverages.
Toilets are located at the end of each carriage. On each train there is a wheelchair accessible toilet and a baby change table. Staff can show you where these facilities are.
Power outlets are for the use of electric shavers only. There are 240-volt power outlets provided in sleeping berths and in the men's toilets. Please do not use these power points for laptop computers or any other electrical devices as the power supply is subject to surges.
There is no WiFi available on board.
Train fleet
The XPT trains link Sydney with Melbourne, Brisbane, Dubbo, Grafton and Casino.
See the onboard layout of XPT trains.
Our XPLORER trains travel between Sydney and Armidale, Moree, Griffith, Broken Hill and Canberra.
See the onboard layout of XPLORER trains.