Invictus Games Sydney 2018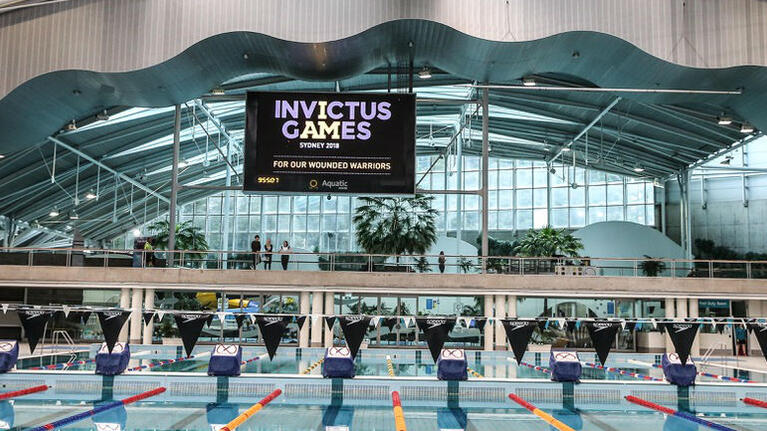 Sydney Olympic Park
to
Events start daily (approx)

08:00

Closing Ceremony start - Sat 27 Oct

19:30

Closing Ceremony finish

21:00
Important event information
The Opening Ceremony, reserved for competitors with their families and friends, will be held at the Sydney Opera House forecourt on Saturday 20 October. Tickets to the ceremony are not available to the public.
The ceremony will be broadcasted live on ABC 1 for general public viewing. The general public are encouraged to support the competitors through attending games during the week or at the Closing Ceremony at Qudos Bank Arena in Olympic Park on Saturday 27 October instead. Tickets are available for the general public to purchase. Visit Invictus Games 2018 for more event details and to purchase tickets.
The competition kicks off in Sydney Harbour on the opening weekend with the following free events
Saturday 20 October - Land Rover Driving Challenge on Cockatoo Island from 09:30 until 14:00 (registered ticketholders only)
Sunday 21 October - Road Cycling trial event in The Domain and Royal Botanic Gardens from 09:30 until 12:30, followed by a Sailing race in nearby Farm Cove from 11:30 until 17:00, finishing with the Road Cycling final race from 13:00 to 18:00.
From Monday 22 October through to Saturday 27 October, a series of competition games will be hosted in various venues within the Sydney Olympic Park precinct, including the Aquatic Centre, Athletics Centre, Netball Centre and the Sports Centre.
Tickets to these competitions including wheelchair rugby, swimming, wheelchair basketball and many more are available for general public sale. For the full event program details, see the Invictus Games Sydney 2018 - competition schedule.