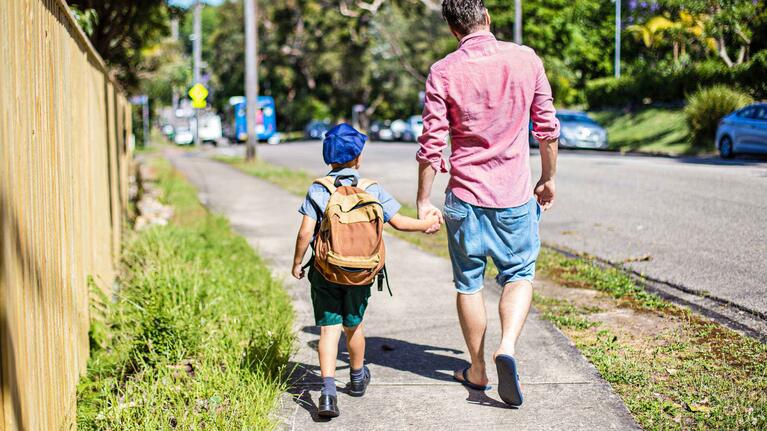 Apply for a school travel pass
The School Student Transport Scheme (SSTS) gives eligible school students free or concession travel between home and school on public transport in NSW, including metro, train, bus, ferry and light rail services.
Depending on where you're travelling, you may receive a free school travel pass, School Opal card or both.
Free or subsidised school travel is available for eligible students through:
School Opal cards provides free school travel, and can be used as a School Term Bus Pass, for travel within the Opal network. Apply through the School Student Transport Scheme (SSTS) website
School travel pass provides free travel on NSW TrainLink Regional services and long distance coach services for boarding school students.
School Drive Subsidy provides subsidised travel in a private vehicle if you live in an area where there is no public transport.
If you don't qualify for free travel to and from school, you may be eligible to purchase a School Term Bus Pass.
If you live in regional NSW and do not qualify for these schemes, contact your local operator for concession information
For all the information, to apply and for replacement cards, visit the School Student Transport Scheme (SSTS) website.
School excursions
If you are a teacher planning to travel with a school group, ensure that you read through the information for school excursions at least three to four weeks before the day of the excursion.
School travel tips
Conduct while travelling
Students are expected to be courteous and responsible, and follow the school student's code of conduct when travelling between home and school.
Travel outside of school
When using public transport other than for school, children aged 4 to 15 years are entitled to concession travel.  Secondary students aged 16 years and over also pay concession fares with their proof of entitlement card. Find out more.