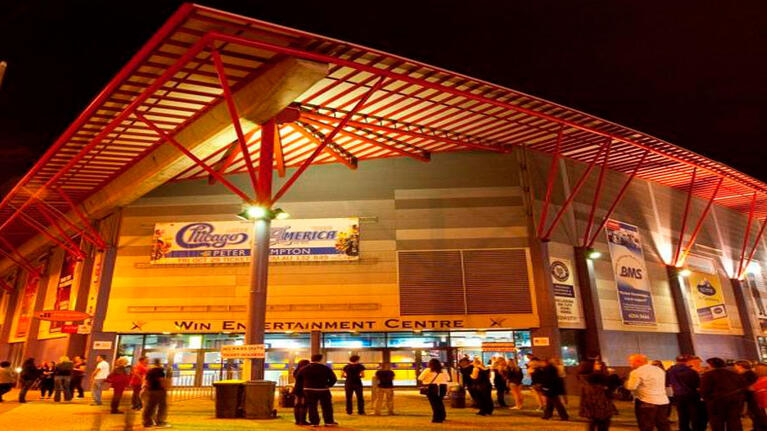 WIN Entertainment Centre
to
Start Thursday, Friday & Saturday (show 2)

19:30

Finish Thursday, Friday & Saturday (show 2)

22:00

Start Saturday (show 1) & Sunday

13:30

Finish Saturday (show 1) & Sunday

16:00
Important travel advice
Attendees are encouraged to plan their trip and consider all the available travel options ahead of time.
Drive with your group and use nearby local parking. Allow extra travel time as traffic may be heavier than usual especially during Thursday and Friday peak. You can find real-time updates on traffic conditions at livetraffic.com.
When catching public transport, plan ahead and allow extra time. Trains run regularly to Wollongong on the South Coast Line within walking distance of WIN Sports and Entertainment Centre
It's mandatory to wear a face mask when travelling on services in Greater Sydney, Blue Mountains, Central Coast and Wollongong areas from 5pm Thursday 6 May until 12.01am Monday 10 May.  You can also check real-time capacity indicators when planning your trip or boarding services. Remember you'll need to use an Opal card or contactless payment card/device when travelling to and from the event on public transport. Register your details via the Opal website or app ahead of time.
Additional measures and staff will be in place around transport hubs and the venue to safely manage crowds arriving and leaving the event so please be patient, practise physical distancing while in queues and follow the directions of staff on site.