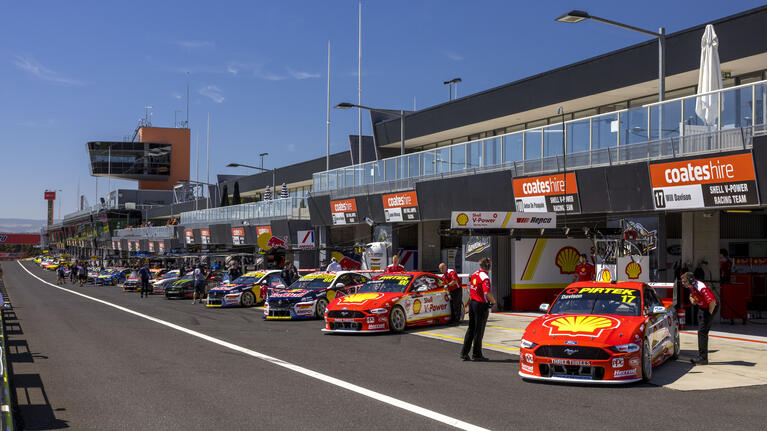 Mount Panorama Motor Racing Circuit, Bathurst
to
Racing starts Tuesday

08:40

Racing starts Wednesday

08:25

Racing starts Thursday

08:25

Racing starts Friday

08:20

Racing starts Saturday

09:05

Racing starts Sunday

08:35
Important travel advice
Fans are encouraged to plan ahead and consider all the available travel options. Allow extra travel time as traffic will be heavier than usual, you can find real-time updates on traffic conditions at livetraffic.com.
When catching public transport, plan ahead, allow extra travel time and sit or stand on the green dots. The closest station to the event is Bathurst, and event shuttle buses will also run to and from Mount Panorama.
Remember it's mandatory to wear a face mask and you'll need to use an Opal card or contactless payment card/device when travelling to and from the event. Register your details via the Opal website or app ahead of time.
Additional measures and staff will be in place around the precinct to safely manage crowds arriving and leaving the event so please be patient, practise physical distancing while in queues and follow the directions of staff on site.