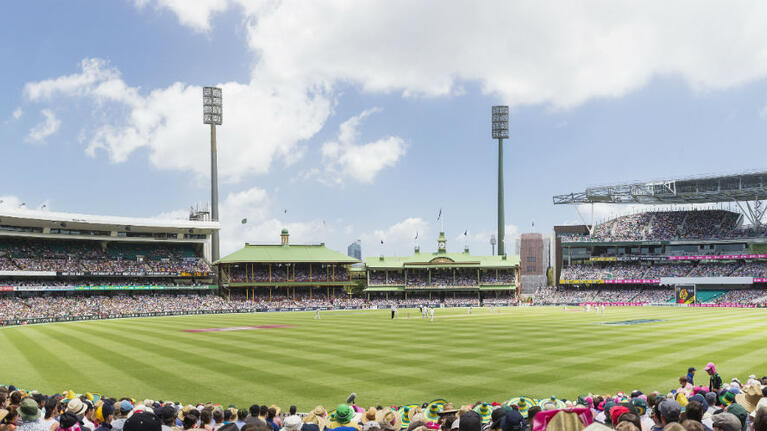 Moore Park is home to many of Sydney's premier sporting, entertainment and shopping destinations, including:
Allianz Stadium (formerly Sydney Football Stadium)
Sydney Cricket Ground
Centennial Parklands
The Entertainment Quarter
Hordern Pavilion, Royal Hall of Industries, Byron Kennedy Hall
For what's on, event details and travel information, see upcoming events.
Plan your trip to Moore Park using the Trip Planner.
Travel to and from Central Station
Express shuttle buses operate for special events in the Moore Park precinct including regular season sports games as well as concerts and music festivals.
Route 1 shuttle buses leave from Stand D at Eddy Avenue outside Central Station. Buses run direct to Moore Park leaving approximately every 10 minutes and usually start running around 2 hours prior to the main event start time. For details on the exact shuttle bus service times check the dedicated event page details before you travel.
After the event, shuttle buses will run back to Central Station leaving from the Moore Park Bus Station on Driver Avenue for around an hour after the event finish time.
For some events, Route 3 shuttle buses will also operate between Circular Quay and Moore Park. Check the dedicated event page for details before you travel.
Special event shuttle bus tickets and fares
To catch the Moore Park shuttle bus you will need to tap on and tap off with an Opal Card or purchase a special event ticket on-board the bus. Tickets are non-transferrable.
For some events, your valid pre-purchased event ticket includes your travel on the Moore Park shuttle buses and other public transport services, depending on the ticketing arrangement. For details on the ticketing arrangements for a specific event check the dedicated event page before you travel.
Special event ticket fares:
| Ticket Type | Return ticket cost | Single one-way ticket cost |
| --- | --- | --- |
| Adult | $6.00 | $3.50 |
| Concession  | $3.00 | $1.70 |
| Family (2 Adults 1+ Children)  | $15.00 | $8.70 |
A number of regular route bus services also run towards Moore Park, stopping along Anzac Parade which is a short walk from venues in the precinct.
The following bus routes leave from Eddy Avenue at Central Station and travel towards Moore Park:
338
372
374
376
391
393
395
M10
For route information, search the number in the Routes and Timetables page. Alternatively you can use the Trip Planner for the most up-to-date information including service times, bus stops and to plan your trip from any location.
Shuttle buses to Moore Park are popular services and there may be long queues. Consider walking to the precinct instead. It takes approximately 25 to 30 minutes to walk the 1.8 kilometres from Central Station to Moore Park along Fouveax Street or Devonshire Street and the Albert 'Tibby' Cotter Walkway.