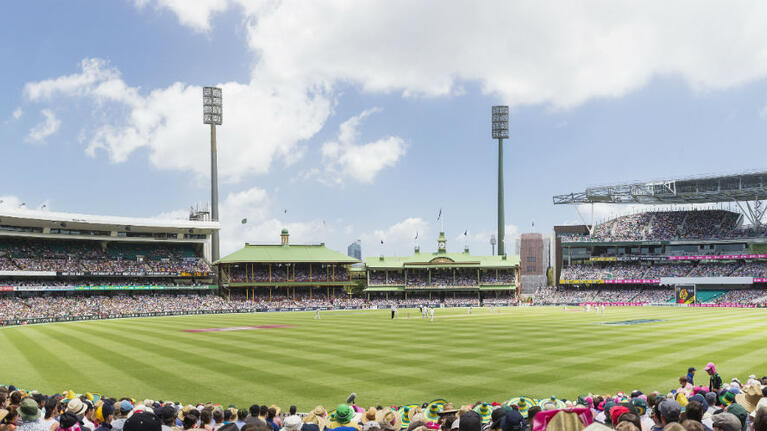 Moore Park is home to many of Sydney's premier sporting, entertainment and shopping destinations, including:
Sydney Cricket Ground
The Entertainment Quarter
Hordern Pavilion, Royal Hall of Industries, Byron Kennedy Hall
Fox Studios Australia
Centennial Parklands
For what's on, event details and travel information, see upcoming events.
Plan your trip to Moore Park using the Trip Planner.
Travel to and from Central Station
L1 Dulwich Hill light rail services run between Central Station (Grand Concourse) and Dulwich Hill. The new L2 Randwick and L3 Kingsford Line light rail services run to Moore Park, with the L2 services running to and from Randwick and L3 running to and from Kingsford to Circular Quay, via Central Station (Chalmers Street).
Catch a light rail service to Moore Park to get within short walking distance of the precinct's venues.
The stop is adjacent to Anzac Parade opposite Sydney Girls High School north of Lang Road and Cleveland Street.
Light rail services run frequently on weekdays and weekends. During major events, express shuttle services will run between Central and Moore Park to get you to and from the event.
The former Route 1 shuttle buses will continue to operate for some events to support light rail services when required.
A number of regular route bus services also run towards Moore Park, stopping along Anzac Parade which is a short walk from venues in the precinct.
The following bus routes leave from Eddy Avenue at Central Station and travel towards Moore Park:
338
372
374
376
391
393
395
M10
For route information, search the number in the Routes and Timetables page. Alternatively you can use the Trip Planner for the most up-to-date information including service times, bus stops and to plan your trip from any location.
Public transport services to Moore Park can be very popular particularly during weekday peak periods. Consider walking to the precinct instead.
The walk from Central Station to Moore Park is around 2.3km and takes approximately 20-25minutes. Take the Devonshire Street exit at Central Station (southern concourse) and continue up Devonshire Street, across South Dowling Street via the light rail pedestrian bridge then onto the Albert 'Tibby' Cotter Walkway to arrive opposite the Sydney Cricket Ground on Driver Avenue. Follow the same walking route on the return trip to Central Station.
You can also make use of the new Anzac Parade pedestrian bridge to safely and easily cross Anzac Parade if you have parked at Sydney Girls or Boys High School.