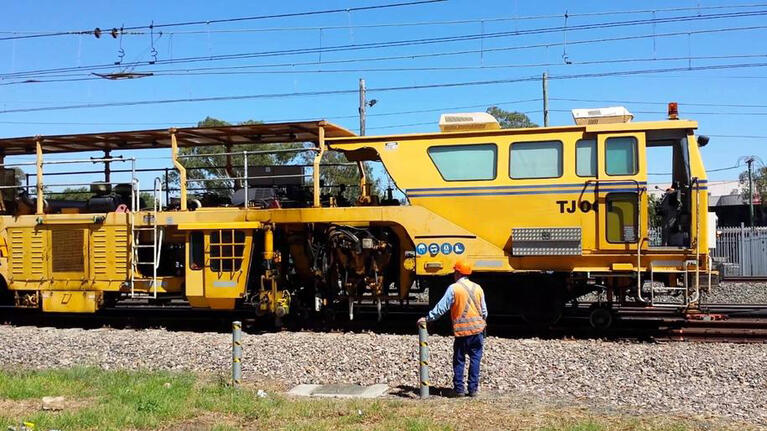 To maintain a high standard of safety and reliability across the transport network, it is essential to carry out regular trackwork.
Sections of the train tracks are closed so maintenance crews can work safely and efficiently while fixing and upgrading the track and surrounding infrastructure.
The majority of trackwork is done outside of peak times, mostly overnight or on weekends. However sometimes it is necessary to carry out trackwork on weekdays.
Check if your travel will be affected
Planned trackwork information is usually available up to two weeks in advance.
In most cases, buses will replace trains on affected lines. Trackwork may also require changes to the timetable and the train route.
To find out if trackwork will change your service:
use the Trip Planner and look for alert icons with further information
check travel alerts and trackwork for the most recent and up-to-date information
take note of the weekly trackwork posters at your local train station
download the proposed trackwork calendar. It will give you an overview of future planned trackwork across the Sydney Trains and NSW TrainLink Intercity network. However, it is just a guide and is subject to change.
Remember you must carry a valid ticket when you travel on all trains and replacement bus services. Please have your Opal card or buy an Opal single trip ticket at most train stations before boarding. Fines apply to customers who do not have a valid ticket.
Accessible transport during trackwork
If you require wheelchair accessible transport through areas affected by trackwork please contact your local station beforehand to arrange a low-floor bus or other suitable vehicle. Please allow additional travel time.
Bulky items
Space is sometimes limited aboard train replacement bus services. Be aware that bicycles, surfboards, luggage trolleys and other bulky items are carried at the driver's discretion. You may have to wait for a bus with space available.
Trackwork alerts
Submit the form below to receive trackwork alerts emailed to you every week.
If you would like to update your details, change the lines or times you subscribe to or unsubscribe, please use the links within the trackwork alert email when it is sent to you.
All fields marked * are required.