Safe travel in taxis and hire vehicles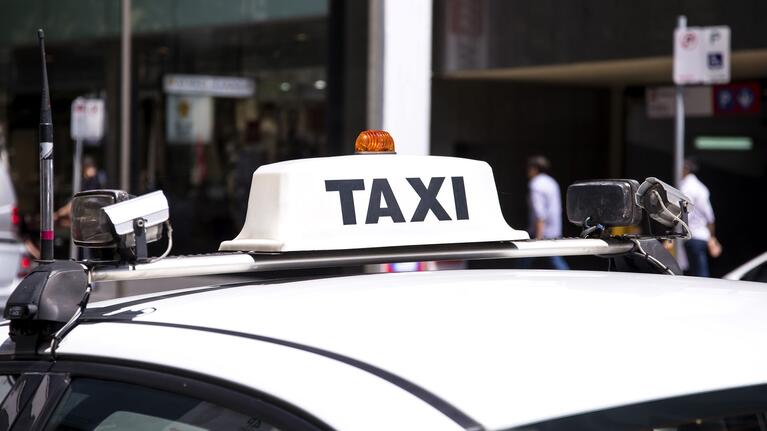 Ensuring your safety
Under the new point to point transport rules, all service providers have a duty to ensure the health and safety of passengers, drivers and other persons in connection with their services.
The Point to Point Transport Commissioner is responsible for administering the point to point transport law. The Point to Point Transport Commission is responsible for enforcement of the safety standards for point to point transport services. The Commission can conduct investigations and take enforcement action against service providers and others who do not comply with their safety obligations.
Unlike booked trips, if you catch a taxi from a taxi rank or hail one from the street, there is no record of the driver, vehicle, or passenger prior to commencing the trip. Therefore, to maintain high levels of customer safety, taxis are required to have the necessary safety equipment, such as security cameras, to undertake trips from a taxi rank or be hailed from the street. Taxi drivers are required to display an identity document.
Any trip taken in a taxi from a taxi rank or hailed from the street is subject to maximum regulated fares determined by Transport for NSW in a maximum fares order. It is up to the taxi service provider to determine how much they wish to charge their customers, as long as it is either below or no more than the fares set by Transport for NSW, unless you are travelling out of the taxi service provider's area of operation.
It is a requirement for taxi service providers to set and publish fares for the taxis that make up their service. The taxi fares structure for the taxi service provider must be displayed in the taxi and on the provider's website (if they have one).
Taxis are a safe option at night if your origin or destination is not near a stop or station. Use the Trip Planner to travel by taxi to and from late night buses stops to access services that operate after midnight.
Remember: only taxis have the necessary safety equipment to be hailed from the street or caught from a taxi rank.
 
Secure taxi ranks operate across NSW late every Friday and Saturday night. Guards at these ranks help ensure a safe environment for customers and taxi drivers. See find a secure taxi rank.
When travelling in a hire vehicle, such as a traditional hire car or rideshare service, it is important that you secure your booking before entering the vehicle.
Unlike taxis, hire vehicles are not required to have safety equipment, such as security cameras. Your booking will hold the information required to identify the vehicle you have booked and its driver.
Note that it is an offence for anyone other than a taxi service provider to falsely represent that they are providing a taxi service. The only way you can travel in a hire car or rideshare is by way of a booking before entering the vehicle.