Mobility aid specifications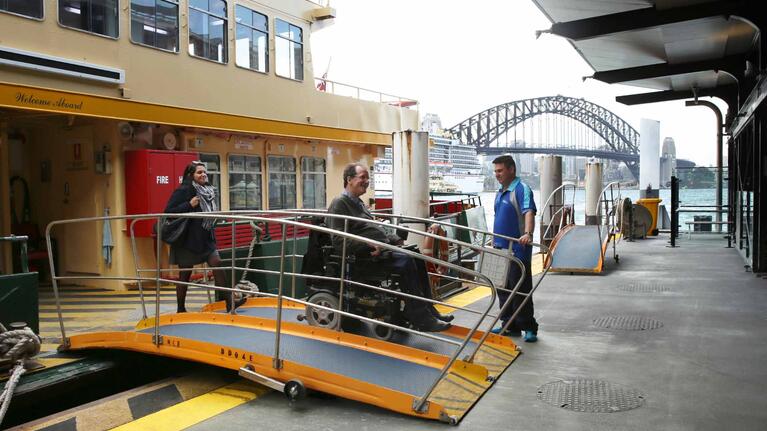 When using a mobility aid on public transport in NSW, it must comply with certain dimensions, manoeuvrability and stability specifications.
The Disability Standards for Accessible Public Transport make some basic assumptions about mobility aids and gaining access to public transport. If your mobility aid does not meet these assumptions, you will not be able to use it on public transport.
These specifications apply to all manual and motorised wheelchairs, scooters, walking frames and prams using accessible services.
Not all trains, buses, ferries or coaches are accessible with a mobility device. When you use the Trip Planner, you can search for and see accessible services indicated by the wheelchair symbol in the search results. Also see tips on planning an accessible trip. Sydney Metro is a fully accessible railway.