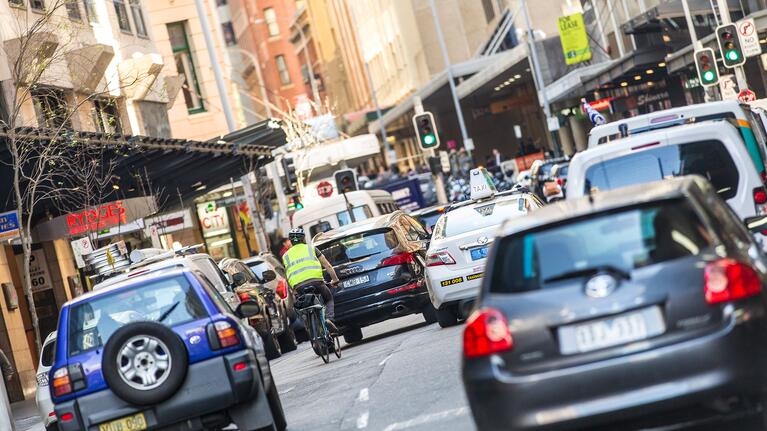 Service providers
In NSW, there are two categories of service providers:
Taxi service providers
Booking service providers
Upfront fare estimates
All booking service providers must provide you with an upfront fare estimate before your trip commences.
Read more about booked fares and charges.
Pre-paid fares
If your driver asks, you'll need to pay an upfront fare before the trip begins, and either pay the balance or receive a refund at the end of the trip.
For more information, see pre-paid taxi fares.
Passenger Service Levy
From 1 February 2018, all point to point transport service providers need to pay a temporary $1 Passenger Service Levy on all trips (including taxi, hire car and rideshare) taken in NSW, to help people like mums and dads and retirees who have put their lifetime savings into the industry and are now doing it tough. The levy is funding an industry adjustment assistance package.
Service providers can absorb the cost of the levy or pass it on to you. If the levy is passed on, GST is payable and $1.10 will be added to your fare. The levy may affect the cost of your trip – you can check whether the levy is being passed on with your driver or service provider before your trip commences or when you make your booking.
The levy is only temporary – it will be in place until it raises the full amount required to fund the industry adjustment assistance package.
More information
For more information about the Point to Point Transport (Taxis and Hire Vehicles) Act 2016 and the Point to Point Transport (Taxis and Hire Vehicles) Regulation 2017 that set rules for passenger services provided in any vehicle with 12 seats or less (including the driver) that can take you on any route you choose, at a time that suits you, for a fare, visit Transport for NSW.
If you are a service provider, or are interested in becoming one, find more information at the website of the industry regulator, the NSW Point to Point Transport Commissioner.