TrackSAFE with Thomas & Friends

Meet a life-sized Thomas the Tank Engine and join in a range of fun rail safety learning activities. TrackSAFE with Thomas & Friends educates pre-schoolers with valuable rail safety knowledge to help keep your child safe whenever they catch the train.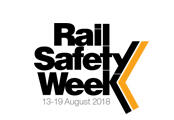 Event activities include:
'I know how to be TrackSAFE' – enjoy story time and sing-a-long songs to learn the ways to stay safe.
'I can show I am TrackSAFE – Mind the Gap' – practising getting on and off the train safely.
Sitting in the driver's chair of Thomas the Tank Engine and having a train driver show you inside a real Sydney Trains' driver's cabin.
This event is suitable for 2 to 5 year olds and their parents and carers.
This event is part of Rail Safety Week, Monday 13 – Sunday 19 August. Heritage Steam Train rides will also be running as part of Rail Safety Week. 
Dates and times
Sessions run every 15 minutes between 8am and 3pm, Sunday 12 – Monday 13 August.
Duration
Each session runs for 90 minutes. Please arrive 15 minutes before your session to allow time to check in.
Should you arrive late, you may not be able to join your session.
There will also be face painting, a balloon artist, and a drawing activity table on the Grand Concourse of Central Station that you can attend before or after your TrackSAFE with Thomas & Friends session.
Important information
Parking for prams and strollers will be available nearby as they will not be able to come on to Platform 1 for the event.
Location
Central Station, Platform 1
Find your way to Rail Safety Week events at Platforms 1 and 2 with the Central Station map (pdf 401KB). Please note the locations of lifts, escalators and accessible paths prior to arriving at the station.
Tickets
Tickets are $5 per child (2 to 5 year old), which includes the cost of admission and a goodie bag.
Accompanying adults are free and do not need a ticket. However one adult's details is required as part of the booking. 
This is a fundraising event and proceeds will support the TrackSAFE Foundation to provide rail safety resources.
Further information
Contact the Sydney Trains Schools Program at schools@transport.nsw.gov.au.
Find out more about the TrackSAFE Foundation.