Temporary access changes to Revesby Station car park
From Monday 14 August 2023, sections of the Revesby Station car park off Marco Avenue will be closed for up to 10 weeks. The existing accessible parking spaces will be relocated within the existing eastern section of the car park, and will remain available throughout the period.
Please refer to the map below that illustrates the temporary parking changes.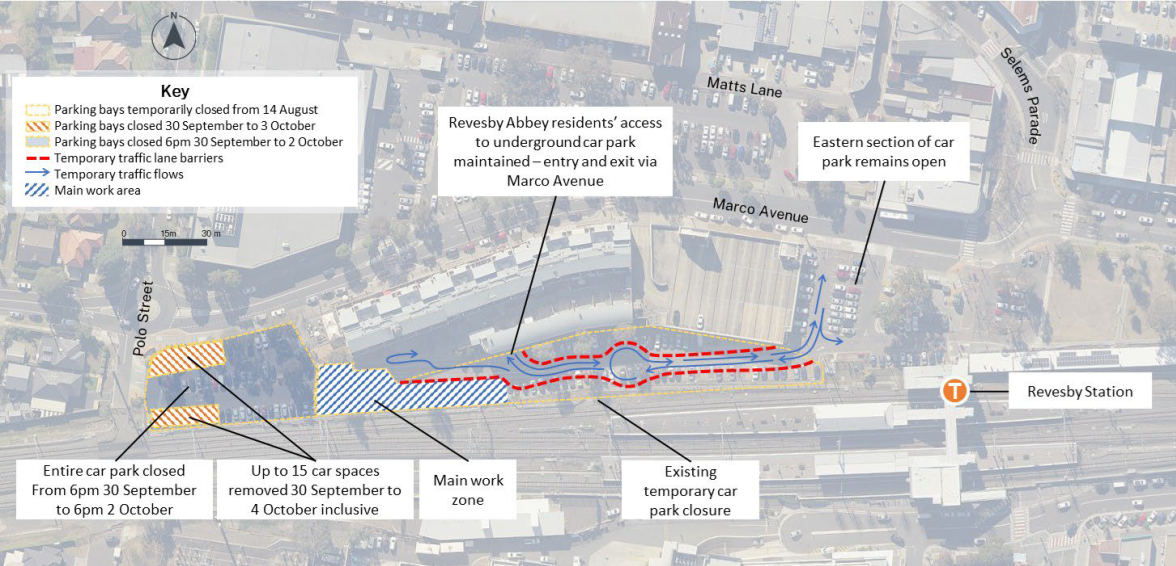 This is to enable power supply upgrade work as part of the AC Feeder project.
Alternative parking for rail passengers is available at the multi-storey Revesby Commuter Car Park located adjacent to Haydock Lane.
Traffic controllers will also be present to help guide pedestrians, cyclists and motorists safely through this area.
We thank you for your patience as these important works are completed.
For more information on the Revesby Station Car Park works please see the community notification (pdf 505KB).