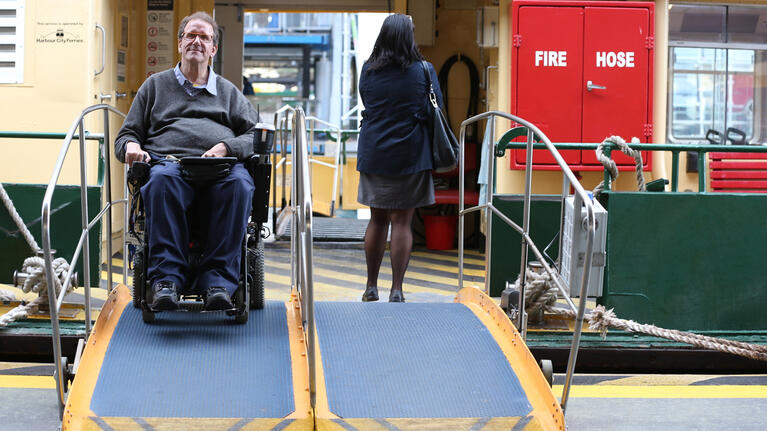 All Sydney Ferries vessels are accessible to people using essential mobility aids, but several older-style wharves have steps that prevent access.
Planning an accessible trip with the Trip Planner will show you which services are accessible by displaying the wheelchair accessible symbol in your trip plan results.
If travelling with private ferry operators in NSW, check accessibility and other information by contacting the local transport operator.
To plan your accessible trip by ferry, you can also: