Travelling by wheelchair accessible taxi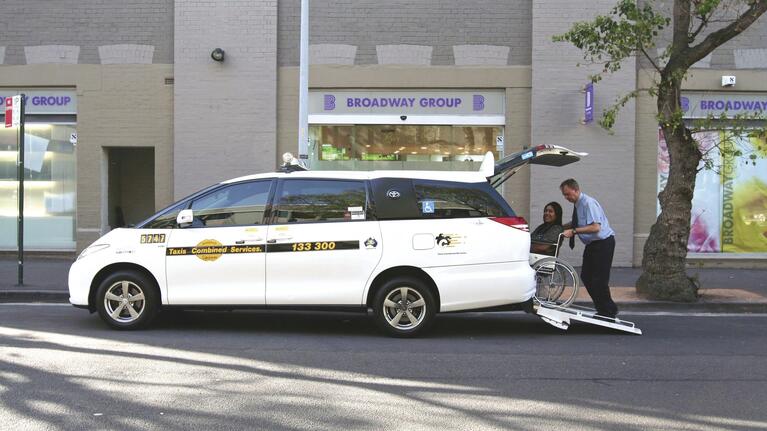 Different wheelchair accessible taxis operate in NSW, including flashcabs, mini buses and people movers.
Each vehicle is designed to enable you and your wheelchair to travel safely and can accommodate one or more wheelchairs.
If you are a NSW resident who cannot use public transport because of severe and permanent disabilities, you may qualify for subsidised taxi fares under the Taxi Transport Subsidy Scheme.