New train services for Griffith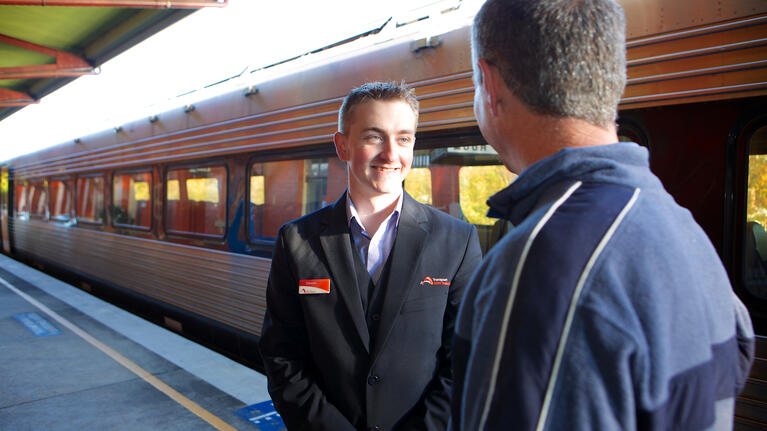 NSW TrainLink is consulting with the communities in Griffith, the Riverina and surrounding towns about a midweek train service between Griffith and Sydney, which is due to start operating later this year.
NSW TrainLink is seeking feedback from the community on the proposed dates and times of the service before it is introduced later this year.
Our community online survey will be available from 5pm, Friday 22 February 2019. You can provide feedback on the new service up until 23 March 2019.
Information sessions with a presentation from NSW TrainLink
Location
Date
Time
Address
Griffith
Sunday 24 February
1.30pm to 4.30pm
Griffith Ex-Servicemen's Club, 6/12 Jondaryan Avenue
Junee
Wednesday 27 February
10am to 12pm
Junee Library, 92 Lorne Street
Cootamundra
Wednesday 27 February
1.30pm to 3.30pm
Cootamundra Ex-Servicemen's and Citizen's Memorial Club,
299 Parker Street
Information stalls
| Location | Date | Time | Address |
| --- | --- | --- | --- |
| Griffith | Saturday 23 February | 10am to 1pm | Near the newsagency, Griffith Plaza, 10/12 Yambil Street |
|   | Saturday 23 February | 2.30pm to 5pm | Outside Woolworths, Burrell Place |
|   | Sunday 24 February | 8am to 12pm | Griffith Farmers Markets, Murrumbidgee Avenue, Showgrounds |
| Leeton | Monday 25 February | 3.30pm to 6pm | Outside Woolworths, Palm Avenue and Wamoon Avenue |
| Narrandera | Tuesday 26 February | 10am to 12.30pm | Inside Coles, 101/103 East Street |
| Coolamon | Tuesday 26 February | 4pm to 6.30pm | Coolamon Sports and Recreation Club, 71-73 Lewis Street |