Transport lost property goes digital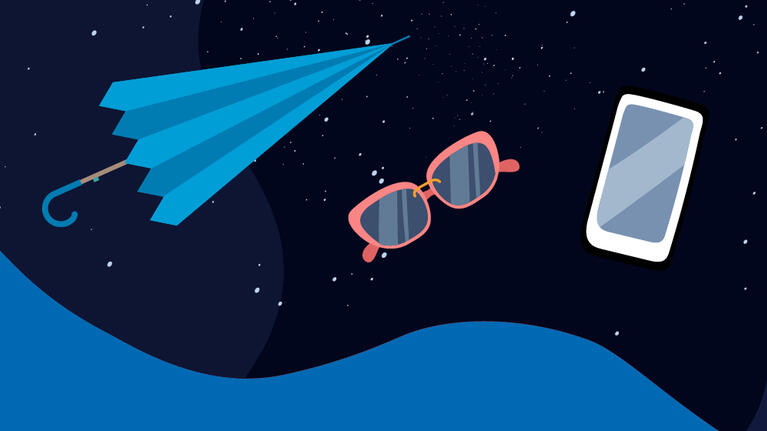 There is now a one-stop shop when it comes to recovering items you have lost on public transport, with the launch of a new digital system to help reunite owners with their lost items. This wholistic online lost property solution is an Australian first across any public transport system.
The new lost property system brings all transport modes, Trains, Buses, Ferries, Metro and Light Rail as well as all regional NSW TrainLink services, onto one platform to make it easier to submit a lost item enquiry on public transport, even if you're unsure at what point in your journey you may have left it behind if travelling on multiple transport modes.
The introduction of this new lost property system is a game changer in New South Wales, by putting the customer at the heart from what can be a challenging moment when an item of material and emotional value has been lost or left behind. Previously each public transport operator had a separate system or method of managing lost property on their services, providing a mixed range of customer experiences depending on which mode, or with which operator, an item was lost. The systems were often basic and inconsistent in process and customers were left unaware of the status of their query.
Going forward, the new digital multi-modal lost property system will manage the end-to-end process from the customer submitting a lost item enquiry, to providing customers with updated and consistent communication, supported by an automated matching capability to efficiently match lost and found items, and then reunite customers with their lost items. This makes  the customer experience consistent, easy to use, accessible 24 hours a day, 7 days a week, providing updates and increasing the chances of finding the lost items.
Historically, pre-Covid, around 200 items were left per day left on the train network and a similar amount on buses. In a typical year around 200,000 items are left on the public transport network with only around 45% of those enquiries resulting in items returned to the owner under the old disparate systems, meaning there is lots of potential for improvement.
Now you can lodge a lost property enquiry online, at any time and receive email notifications advising of the status until the item is found, or for up to one month, if the item is not found. When submitting an enquiry, you can also upload a photo of what you have lost, with the additional option to edit or cancel your original enquiry.
The new system is now live and applies to most public transport operators across the Greater Sydney and Newcastle area and for all NSW TrainLink services. This means in the majority of cases a customer can submit a single lost item enquiry even if they have travelled across multiple modes of transport on their journey.
You can submit an enquiry via the Lost Property form, Transport Bot or via the Opal Travel app.