COVID-19: Travel advice and information
Last updated 1.22pm 5 August 2020
NSW is now on 'high alert' as a result of the recent increase in Coronavirus cases. It's essential that we all take the risks of the virus spreading very seriously and take steps to protect ourselves and our loved ones.
Queensland border
The Queensland Government will close the Queensland/NSW border to all NSW and ACT residents from 1am on Saturday 8 August. Find out more.
Face masks
Following NSW Health advice, wearing a face mask while using public transport is strongly recommended, as well as in other situations where it is difficult to maintain physical distance.
If physical distancing is difficult to maintain, wearing a face mask can provide some protection so long as people continue to abide by other measures and use the masks according to health advice.
The most important things for you to know and follow are:
Do not use public transport if you are unwell and if you have the slightest symptoms, get tested
Practise physical distancing at all times
Practise good hand hygiene by washing your hands regularly
A face mask is recommended if you are on public transport or any place where physical distancing is not possible.
NSW cases
If you have been to any of the COVID-19 confirmed locations, you should:
Victoria border
From 8 July 2020, under a new NSW public health order, the NSW Government temporarily closed the NSW/Victorian border. Find out more.
More travel advice
Transport is a key part of NSW's plan for a COVID Safe economy, helping people safely move around, return to jobs, and providing certainty for businesses so they can plan ahead for their workforces.
Help us continue to slow the spread of COVID-19. Practise good hygiene and stay home if unwell.
Help us make your travel safe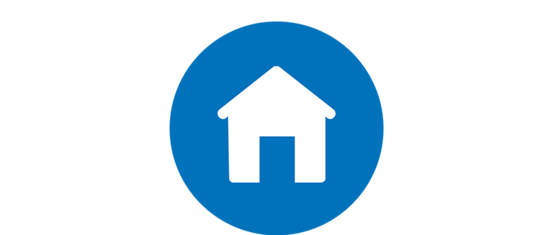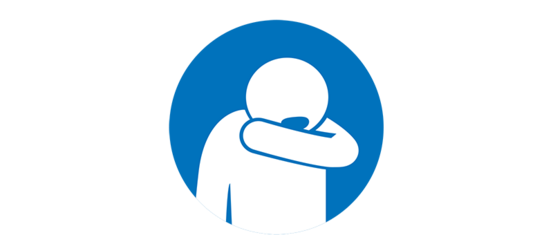 Cough or sneeze
into your elbow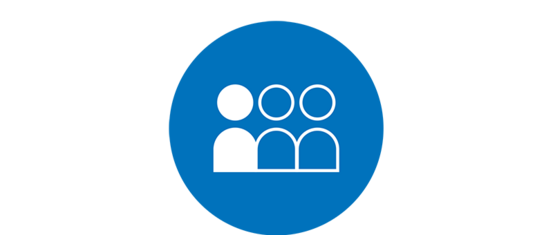 Check capacity of your
service before boarding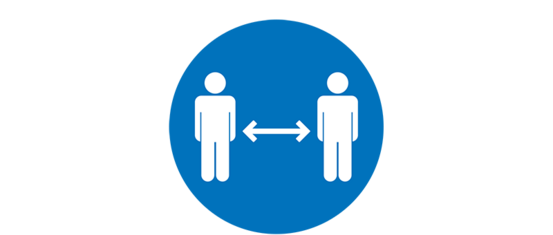 Allow as much distance
from others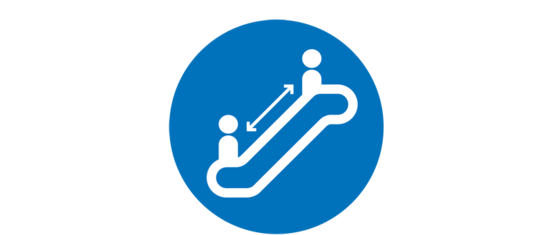 Do not crowd
lifts or escalators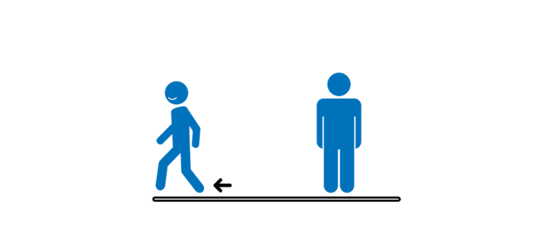 Spread along platforms, stops and wharves
What you can do
To slow the spread of coronavirus, you must stay at home if you are unwell.
If you are not already using public transport in the peak, please do not start now. Services are already close to capacity to allow for distancing at these times. Off peak times are between 10am and 3pm.
More than 3300 additional temporary weekly services have been added to the network to give you more travel choices and help practice physical distancing. To keep you moving safely hundreds of additional transport staff, including Transport and Marshalling Officers have been deployed to key transport interchanges and hubs across Sydney, Newcastle, Wollongong and the Blue Mountains.
From 1 July, you will see more green dots to reflect the increase in capacity available from that date.
The frequency, intensity and visibility of cleaning across the network has also increased with an additional 860 cleaners hired and more than 240,000 extra hours of cleaning. Some modes are now being cleaned up to four times a day
We are giving you more information through the Trip Planner, transport apps and social media to help you see which public transport services have space available to maintain physical distancing.
Follow physical distancing guidance - 'look for the green dots'
Distinctive green dots will be used on public transport to show you the safest places to sit and stand. This means you may be asked to wait for the next service. School children and those who require assistance, such as those with a disability will be given priority access.
Physical distancing onboard capacity guidelines
To maintain physical distancing on public transport, capacity restrictions are in place. The number of seats available per travel mode are shown below.
Figures refer to both seated and standing capacity.
From 1 July you will see more green dots to reflect the increase in capacity available from that date.
Figures are indicative and are subject to change. Please check capacity before boarding.
Mode
Number of green dots per vehicle

Metro

Sydney Metro North West

Train

Sydney Trains

Waratah - 68 per carriage
T1, T2, T3, T5, T8, T9
Millennium - 72 per carriage
T1, T2, T3, T5, T8, T9
Tangara - 66 per carriage
T1, T2, T3, T4, T5, T8, T9
C-set - 63 per carriage
T2, T3, T5, T8
K-set - 60 per carriage
T2, T3, T5, T7, T8

NSW TrainLink

Oscar - 70 per carriage
T1, T4, T9, CCN, SCO
V-set - 58 per carriage
BMT, CCN
Hunter - 46 per carriage
HUN
Endeavour - 47 per carriage
BMT, HUN, SCO, SHL
XPT - 54 per service
North Coast NSW, Western NSW, Southern NSW
Xplorer - 90 per service
North Western NSW, Western NSW, Southern NSW
Coaches - 20 per bus

Bus

2 door - 33 per bus
3 door - 30 per bus
Double decker - 46 per bus
2 door city bus - 24 per bus
1 door urban bus - 23 per bus
2 door urban bus - 23 per bus

Ferry

Sydney Ferries

Freshwater - 450 per ferry
F1
First Fleet - 142 per ferry
F2, F4, F5, F6, F7, F8
RiverCat - 81 per ferry
F3
SuperCat - 144 per ferry
F5, F6, F7
Emerald - 214 per ferry
F4, F5, F6, F7
HarbourCat - 54 per ferry
F3, F4

Newcastle Ferries

Stockton - 60 per ferry
Stkn

Light rail

Inner West light rail

CBD and South East light rail

Newcastle light rail
Assistance available
Assistance continues to be available for those who need it. At stations and on buses staff continue to deploy ramps and help with questions and provide direction.
In addition there are Marshalling Response and Support Teams at key interchange locations including:
Metropolitan areas: Wynyard, Blacktown, Hurstville and Chatswood.
Outer metropolitan areas: Gosford, Wyong, Penrith, Katoomba, Wollongong and Thirroul.
These teams monitor physical distancing, assist with crowd management and provide extra guidance to customers with disability to help them move through stations and interchanges safely.
Transport for NSW acknowledges some customers do not have visible disabilities and we want to assure them our staff will be there to help either in person on the network or through our customer service phone lines.
How we are supporting physical distancing
Monitoring passenger numbers around the network in near real-time to help better manage customer flow and crowding
Increased public transport services where capacity and resources are available.
Access to platforms, stations and interchanges will be controlled to help manage physical distancing where necessary.
In the case of buses, drivers should follow normal guidelines once they reach the new reduced capacity limits. This will vary according to bus type. Physical distancing capacity stickers will be rolled out across the bus network to provide guidance on maximum capacity per bus.
Priority seating is available on every public transport mode and will continue to be made available for our priority customers. We want to make it clear that children and anyone requiring assistance, such as those with disability, will be given priority access, even if this means a service goes over physical distancing capacity. If you feel uncomfortable and choose to get off, please be patient while waiting for the next service.
We have deployed hundreds of extra staff at stations, interchanges, wharves and stops to assist customers with physical distancing as they move through the network. These marshals will also be available to assist any customer with visual impairments or any other disability.
Transport for NSW acknowledges some customers will not have visible disabilities and we want to assure them our staff will be there to help either in person on the network or through our customer service lines.
We are also asking you to:
Practise good hand hygiene by washing your hands regularly to protect yourself, fellow commuters and Transport for NSW staff
Cover any sneezes or coughs with your inner elbow or with a tissue that is then discarded
Avoid close contact with other people at stops, stations and on board services
Use Opal and contactless payments where possible
To help protect the health of our staff, please:
Avoid close contact with staff at stations, stops, wharves and on board services
On bus services, please do not use the Opal reader at the front of the bus and stand behind the red no standing zone
On light rail, please sit away from the drivers cabin as directed
Other steps to limit the spread of coronavirus
Intense and ongoing cleaning will continue to occur throughout the transport network and there will be a continued rollout of hand sanitiser at key transport hubs, including at high demand stations.
Doors are now opening automatically at platforms to minimise your contact with trams on all light rail services.
Staff to validate tickets without contact via Opal card payment.
To help protect the health of your driver, Opal single tickets will no longer be sold on board buses across the Opal network. You can use an Opal card, or contactless credit or debit card or device to pay for your travel.
Quarantined persons
On completion of the 14 days quarantine NSW Health clinically screens each person to confirm they are without fever, and without signs or symptoms of respiratory tract infections and are no longer required to quarantine. You can then use public transport if necessary.
Transport for NSW would like to thank our customers and staff across NSW for their ongoing support during this time.
Queensland
The Queensland Government will close the Queensland/NSW border to all NSW and ACT residents from 1am on Saturday 8 August.
People travelling from Western Australia, South Australia, Tasmania and the Northern Territory can still enter Queensland subject to completing a Queensland Border Declaration Pass and undertaking to present for a COVID-19 test if they develop symptoms.
Queensland has declared all of NSW and the Australian Capital Territory COVID-19 hotspots.
People who have been in declared hotspots in the past 14 days must not enter Queensland.
Returning Queensland residents must complete a Queensland Border Declaration Pass and will be subject to government directed quarantine.
South Australia
One South Australian coach service is considered essential, Broken Hill to Adelaide, and this will continue operating. Customers will need to fulfil the requirements of essential travel and border pass/permit as specified by the South Australian Government.
Victoria
From 8 July 2020, under a new NSW public health order, the NSW Government temporarily closed the NSW/Victorian border.
Under the Public Health (COVID-19 Border Control) Order 2020, other than returning NSW residents, only limited categories of people are able to cross the border, such as:
Critical service providers including agriculture and mining workers
Emergency services workers
People requiring medical treatment
Children attending boarding school
People needing to meet legal obligations
Critical service providers include people involved in the movement of freight or people on a commercial basis, and people working in the maintenance and repair of critical infrastructure.
The order also includes exemptions for border community residents based on them holding a permit.
If you live or work near the border and are required to cross you must obtain a permit. You can do this by going to Service NSW website.
To comply with border closures due to COVID-19, NSW TrainLink will temporarily stop the XPT service into Victoria from 7 July.
While closures are in place the XPT service will only operate between Albury and Central Station.
From Tuesday 28 July, NSW TrainLink has restarted the below coach services within NSW:
725/726 Cootamundra to Mildura operating daily (coach stops located in Mildura and Robinvale remain temporarily suspended).
733/734 Wagga Wagga to Echuca operating Monday, Wednesday, Friday and Sunday (Starts/Ends at Moama. Echuca remains temporarily suspended)
Coach service 587/588 Broken Hill Town to Mildura remains temporarily suspended.
From 1 July, a new Public Health Order will prevent any person who has been in Melbourne's restricted postcodes from travelling to NSW.
The NSW Government will impose penalties on people who have been in Melbourne's restricted postcodes who seek to enter NSW unless they are a NSW resident returning home, or they can claim special circumstances such as urgent medical care or compassionate care.
If they fail to comply with the Public Health (COVID-19 Interstate Hotspots) Order 2020, they could face up to six months in prison, a fine of up to $11,000, or both. Customers need to continue to plan their travel and book ahead on the NSW TrainLink regional train and coach services.
In addition, from 1 July 2020, coaches will no longer supplement train services. An updated physical distancing seat template has been implemented to increase seating capacity.
NSW TrainLink Regional services
We've got a plan to provide a COVID Safe regional transport network as restrictions ease and the numbers on our network increases, and more people return to work and school.
We have implemented measures to ensure the safety of our staff and customers especially those travelling long distances. NSW TrainLink regional train and coach customers are being booked in a way to accommodate physical distancing where possible.

Bookings with two adults on the same ticket will be allocated physical distant seats and may request on board staff to allow them to sit together.
Bookings of one adult and one child from same family are seated together.
Bookings of three or more family members on the same ticket will be seated together, groups of more than 4, will be accommodated directly across the aisle if possible.
Groups of people not from the same household should be advised that physical distancing seating will be applied. Unfortunately, due to the reduced capacity, we cannot guarantee that large groups will be able to be accommodated on the same day or on the same service.

Once services have reached capacity, please consider an alternative option or travel on an alternative day.
Green dots are being used on trains, buses, light rail and ferries, including our intercity fleet, to show customers the safest places to sit and stand, and encourage them to maintain physical distancing on our services.
We're also increasing messaging to encourage customers, in particular those living in the larger regional centres, to rethink the way they commute and travel, e.g. avoiding travelling in the peak, using more active transport such as cycling and walking, and using trip planning apps to better plan their journeys with regard to capacity.
Our number one priority remains keeping our staff and customers safe as they move across NSW.
In some regional areas, bus stops could be in remote locations and services less frequent. We are working closely with bus operators so enough services are available to make physical distancing possible while not leaving anyone behind. In these cases we will be helping customers to keep as much space as possible between each other, and practise good hygiene.
We have made small amendments to our Buffet service in line with advice from NSW Health in response to the Coronavirus. The changes include:
All hot food is being heated at the time of service
We no longer sell items that are not pre-packaged
We will no longer accept reusable cups
Water fountains are no longer available on Regional trains
Social distancing applies while waiting to be served
Payment is preferred by credit card or EFTPOS where possible
Regional booking refunds due to coronavirus
You can apply for a refund for your ticket if you're self-isolating or not travelling due to concerns about coronavirus.
Supporting students returning to school
Transport for NSW is working closely with the Department of Education and the education sector and is playing a vital role in supporting students getting back to school.
The NSW Government's policy is to not leave a school student behind.
There are currently no physical distancing restrictions on dedicated school services.
School students will be given priority over other customers on general services, even if this means a service goes over physical distancing capacity.
Adults may have to wait for the next service or may choose to get off if they are not comfortable with how many customers are on a service.
Parents and carers should make travel choices which suit their individual circumstances, including driving, walking and cycling.
Transport for NSW is here to support our customers with real time information provided through the Trip Planner, travel apps, and social media to see which services have space available.
Transport for NSW continues to ramp-up cleaning across the network with a daily focus on high-touch areas like handrails and Opal readers.
Students are reminded to tap on and tap off using their Opal cards on Opal enabled services.
Everyone must remember they have a role to play in making the public transport network as safe as possible.
Our frontline people have been doing an amazing job and we ask everyone to continue to show respect and understanding.
More than 20 kilometres of pop-up cycleways will be rolled out in the coming months across high priority routes across Sydney including, Randwick, Parramatta and Sydney CBD. Pop-up cycleways will also be rolled out in outer metropolitan and regional areas in the coming months including Newcastle, Wollongong and Goulburn.
In addition there will be lower speed limits at eight busy locations across Sydney to provide a safer environment for pedestrians and cyclists, with more locations to come. Find out more about pop-up transport options.
You can use the Trip Planner to plan a trip that connects with public transport with options available for walking, cycling or taxi/drive, or even just choose to walk or cycle the whole way by clicking the walking or cycling tab.
Just select your preference for walking, cycling, how long you want to allow for each option and your preferred speed.
Pedestrians – we're reminding you to:
Remember the physical distancing rule
Roads may be less congested, but stick to the Road Rules for pedestrians. These include:

obeying signals at crossings
crossing at a pedestrian crossing if one is available
not walking on the road (unless there's no footpath or nature strip to walk on)

Never assume a driver has seen you or intends to stop
Avoid crossing the road while using headphones or mobile phones
Always hold the hand of children when crossing the road
Automated pedestrian crossings
Automated pedestrian crossings at traffic signals within the Sydney CBD and key health districts across the Greater Sydney area are now active 24 hours a day to help limit the spread of coronavirus.
You now do not have to push the button at signalised crossings to safely cross the road in the CBD or these health districts.
Bicycle riders – we're reminding you to:
Ride to ensure physical distancing
Ride on low traffic roads/dedicated bike paths or shared paths if you are a new or less experienced rider
Roads may be less congested, but stick to all the Road Rules for bicycle riders; these include:

wear an approved helmet, securely fitted and fastened
use lights at the front and back at night or when the light is poor
if you're riding with children under the age of 16, you can ride on the footpath; however, you must keep left and give way to pedestrians

Give yourself plenty of buffer space, look out for car doors opening and leave yourself room to stop
Increase your visibility by wearing bright or high-vis clothing
Use your own bike if you can and make sure it is well maintained – tyres are pumped, chain is oiled and brakes are working
For more cycling information:
Drivers are reminded to obey the road rules and take care.
Drivers and motorcycle riders – we're reminding you to:
Continue to follow the Road Rules
Watch your speed and always comply with speed limits; lower speeds reduce the severity of crashes
Keep a lookout for pedestrians on, or crossing, the road – there are many more around
Look out for bicycle and delivery riders – always check your blind spots and remember to observe the minimum passing distance for bikes too:

1 metre when the speed limit is 60km/h or less
1.5 metres when the speed limit is more than 60km/h
Parking
If you have to travel by car into the Sydney CBD or other CBD precincts for work, plan ahead and consider the available car park options.
Check commercial car park websites or local council websites for more details on available parking locations near your place of work.
Moore Park precinct - Park, Walk & Cycle
As part of the COVID Safe Transport Plan, Transport for NSW is supporting people returning to jobs in the Sydney CBD through the establishment of a pop-up 'parking hub' in Moore Park, opened on Monday 25 May 2020, where you can continue your trip into the city on foot or by bike.
Park your vehicle for free in the pop-up Moore Park Showground Field grass carpark located on the southern end of Driver Ave, entry from Lang Rd or Moore Park Rd. The pop-up car park is open from 6am until 10pm, Monday to Friday and has capacity for 980 vehicles.
Note, there will be no on-grass parking in the Kippax Lake area at the northern end of Driver Avenue.
From the carpark you can walk to the city using the Albert 'Tibby' Cotter Walkway, continuing down Devonshire St towards Central Station. The walk takes approximately 25 minutes.
If you're travelling by bike you can also use the Albert 'Tibby' Cotter Walkway to connect with existing cycleways and continue your trip into the city. A pop-up cycleway along Moore Park Rd will open in the coming weeks.
For those that are unable to walk or cycle, you can catch the light rail from the Moore Park stop on Anzac Parade.
Please note, on weeknights when there are events held at the Sydney Cricket Ground, the Showground Field car park will be closed to commuters a few hours prior to the SCG gate open times and will be used for event operations. Flat-rate event parking fees will apply from such time, see upcoming events for SCG event dates.
Wet weather contingency: The Showground Field car park may temporarily close during periods of heavy rain as the grasslands can become very muddy and unsafe for vehicles. Motorists will be redirected to park along the asphalted driveway of the car park and along Driver Ave during such time. Please be advised that capacity will be limited under these temporary parking conditions so commuters should arrive early to secure a free parking space.
NSW is now reopening for business and transport is a key part of the NSW Government's plan for a COVID Safe economy. By helping people move around safely, they can return to their jobs, particularly in the retail, service and hospitality industries.
Transport for NSW is putting in place initiatives to facilitate more people returning to their workplaces in a staged and considered manner.
Whether you are an employer or an employee, we're here to provide you with the information you need to know when deciding how and when to travel for work.
This information sheet includes:
what employers should do to reduce the risk of COVID-19
vulnerable employees
precautions for cleaning staff
can food and water spread coronavirus?
how can we help prevent the spread of coronavirus?
can staff go to work?
return to work following quarantine
return to work following recovery from COVID-19
reducing stigma in the workplace
planning considerations
support for small business