Florence and the Machine concert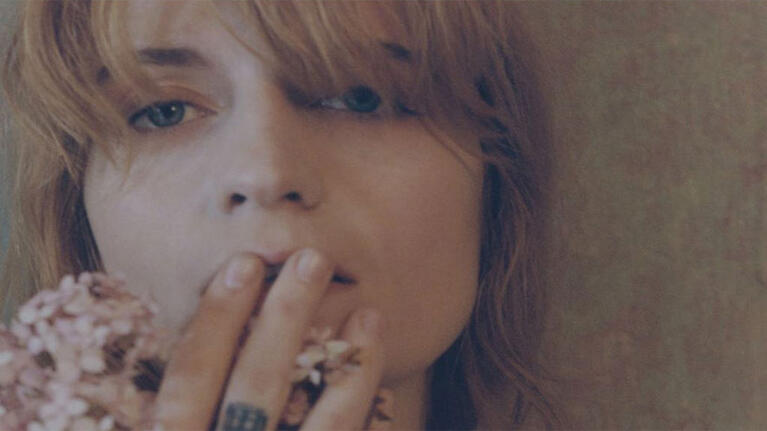 The Domain, Art Gallery Road
Gates open

17:00

Support acts start from

18:00

Main act start from approx

20:45

Finish

22:30
Important event information
Large crowds are expected to attend the sold-out Florence and the Machine concert as well as Australia Day events at nearby Circular Quay. Attendees are encouraged to catch public transport to and from the event. If you are planning on driving, allow extra travel time as roads in the area will be busy, road closures will be in place and delays are expected.
Opal
You can use an Opal card for all modes of public transport in Sydney and surrounding regions, including trains, buses, ferries and light rail. There is also a Travel Cap of $2.70 on Sundays.
More ways to pay
If you have an American Express, Mastercard or Visa debit or credit card which displays the contactless payment symbol, or linked device, you can use it to pay for your travel by tapping on and off at Opal card readers on trains, light rail and Sydney Ferries. Keep in mind if you're travelling by bus you still need to use an Opal card. Standard (peak) Adult Opal fare pricing applies. If you consistently use the same contactless card or linked device to tap on and tap off, you may qualify for Opal daily, weekly and Sunday fare caps but no other Opal benefits apply.
The closest stations to The Domain are Martin Place, St James and Town Hall which are within short walking distance.
Trackwork
No trackwork is scheduled for Australia Day, Saturday 26 January.
Trackwork is carried out on an ongoing basis to maintain the safety, reliability, and efficiency of the Sydney Trains network. Trackwork may affect how you travel so allow plenty of extra travel time and plan ahead. For train service disruption information, check travel alerts or plan your trip using the Trip Planner.
To note: As of Sunday 30 September, the Epping to Chatswood rail line has temporarily closed for upgrades for around 7 months before Sydney Metro Northwest services begin in 2019. The new high-frequency bus service, Station Link, replaces trains between Epping and Chatswood. For more information on Station Link, visit transportnsw.info.
A number of regular bus services stop along Elizabeth St which is within walking distance of The Domain.
Please note that from 3pm until midnight a number of bus services to and from the city will be diverting from their regular routes and using alternate stops while roads are closed for various Australia Day events. If you're planning on catching a bus to and from the concert make sure to plan ahead using the Trip Planner.
Additional bus services will run on popular routes into the city from the Northern Beaches, Inner West and Eastern Suburbs to help get crowds to Australia Day events in the city.
Hillsbus will run additional late night return services leaving from York St at the QVB.
As well the following routes stop on William St, St Marys Rd and Art Gallery Rd.
From the Inner West: routes 504 and 506 from Chiswick to the city via Park St stop on St Marys Rd. Route 441 from Birchgrove to the city stops at the Art Gallery of NSW.
From the Eastern Suburbs: route 311 from Millers Point via Potts Point and Darlinghurst makes stops along Bourke St. Routes 324 and 325 from Watsons Bay to Walsh Bay make stops along William St.
For bus service disruption information, check travel alerts or plan your trip using the Trip Planner.
The closest wharf to The Domain is Circular Quay, from there you can continue on foot via Macquarie St to get to the Domain. Keep in mind that Australia Day is one of the busiest days of the year for Sydney Ferries and services will reach capacity early. 
There are also various impacts to ferry services throughout the day and night due to events on the Harbour so customers are strongly encouraged to have a backup plan and consider catching a train or bus instead as delays are expected.
Ferry service changes:
Harbour Exclusion Zones around Circular Quay will be in effect from 11:45am to 12:30pm and 7pm to 10pm

while events take place on the harbour.

Ferries will be impacted during these times with some services unable to operate at all and other services using alternate wharves outside of Circular Quay instead. For full details on service changes visit the Australia Day 2019 event page, or use the

Trip Planner

.

Ferries

may also experience delays due to events taking place on the Harbour so allow for extra travel time.
For ferry service disruption information, check travel alerts or plan your trip using the Trip Planner.
Light rail services run between Central Station and Dulwich Hill with stops at popular CBD and Inner West destinations. 
Change at Central and catch a train to St James to get within walking distance of The Domain.
Services on Australia Day will run every 10 minutes from 9am until the last service to Dulwich Hill leaves Central at 11.15pm. After such time overnight services will run between Central and The Star, Pyrmont only.
For more details on stop locations and maps, see Light rail service information. For light rail service disruption information, check travel alerts or plan your trip using the Trip Planner.
Roads approaching The Domain including Macquarie St and William St will be busy ahead of the show. If you are planning on driving, allow additional travel time and expect delays.
Roads around The Domain will close while the concert is underway to allow for crowds to safely arrive and leave the area. Motorists should avoid driving through the area at the end of the event and consider alternate routes.
From 8pm until midnight:

Art Gallery Road / Mrs Macquarie Road from Hospital Road will be closed.

From approximately 10pm until midnight: sections of St Mary's Road, Macquarie Street, St James Road, College Street, Prince Albert Road and Cathedral Street will close to allow for crowds to safely leave the area.
Roads around Circular Quay and The Rocks will also close for Australia Day celebrations from 3pm until midnight and from 7.30pm until 10.30pm. For more details visit the Australia Day event page.
For the latest traffic information visit Live Traffic NSW or download a real-time traffic app.
The Domain car park is expected to reach capacity early.
There are various commercial car parks nearby but these are also expected to be in high demand due to various Australia Day events taking place in the city.
Attendees planning on driving to and from the event are strongly encouraged to arrive early or consider parking outside the city and continuing their trip by public transport.
A designated drop off area will be located on Hospital Road off Art Gallery Road.
Accessible trips are shown in the Trip Planner with the wheelchair icon. You can select "accessible services only" in the Options to ensure you only see accessible services. Only trip plans with accessible train platforms, ferry wharves and buses will be presented. See accessible travel or download a transport app (select the "Accessibility" filter).