Let's make every ride a COVID safe ride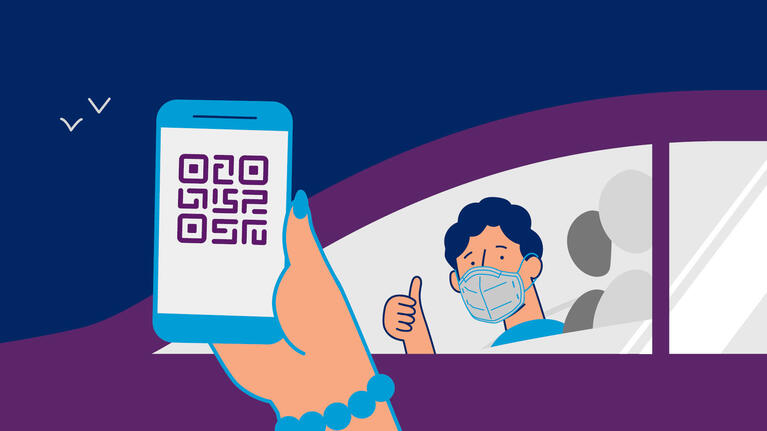 Mask up and check in
Make sure you scan the NSW Government QR code at the beginning of your taxi and rideshare service to check in and remember that face masks must be worn at all times by passengers and drivers in point to point transport vehicles (taxis and hire vehicles, including rideshare) and at taxi ranks, which includes any area where persons queue or gather when waiting at a taxi rank.
NSW Health advises you to travel in the back seat with a mask on.
Should a passenger not be wearing a mask, a driver may refuse to provide a point to point transport service as it may be a safety risk. This does not apply to children under 12 or persons with a physical or mental health illness or condition, or disability that makes wearing a fitted face covering unsuitable including, for example, a skin condition, an intellectual disability, autism or trauma.
Some travel advice when using taxis, rideshare and hire cars:
Do not travel if unwell
Practise good hygiene
Cover your mouth when you cough and sneeze
Sit in the backseat of the vehicle
Use contactless payments where possible
Handle your own luggage where possible
Our Point to Point Transport Commissioner is working closely with the industry to provide additional advice and support, including new vehicle sanitisation stations in 13 locations across the state.