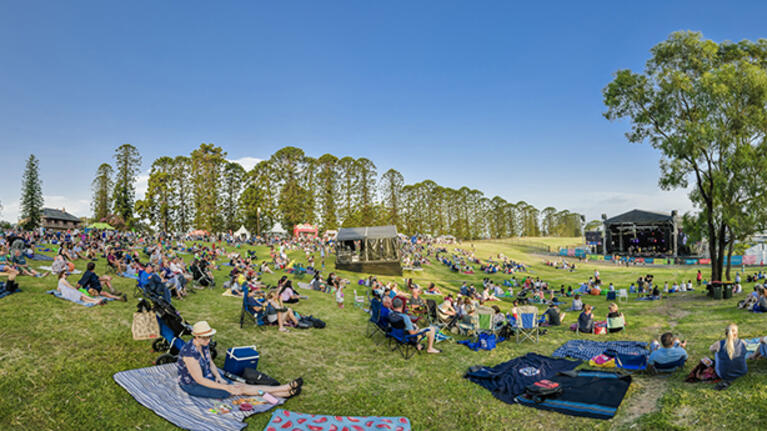 Bella Vista Farm, Bella Vista
Gates open

13:00

Start

14:00

Finish

21:40
Important travel advice
Attendees are encouraged to plan their trip and consider all the available travel options ahead of time.
The nearest stops to Bella Vista Farm are Bella Vista and Norwest on the North West Metro Line. Metro services start from the early morning running every 10 minutes until late.
Remember, it's mandatory to wear a face mask on public transport, and you'll need to use an Opal card or contactless payment card/device. Register your details online at Opal or via the app ahead of time.
If you're driving, travel with your group and use nearby local parking. Allow extra travel time as traffic may be heavier than usual, you can find real-time updates on traffic conditions at livetraffic.com.